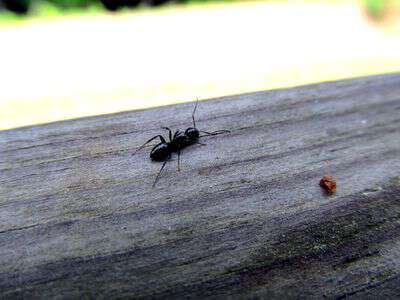 pissant, pismire noun A small back ant.
1867 Harris Sut Lovingood 32 I felt like I'd crowded intu a ole bee-gum, an' hit all full ove pissants. 1996 Montgomery Coll. pissant (Cardwell, Oliver); pismire (Ledford). [SND piss-ant (at pish III(2) "from the smell of the ant-heap"; CUD pismire (at pish); Web3 piss + ant; chiefly dialect; Web3 piss + mire "ant" (of Scandinavian origin)]
Dictionary of Smoky Mountain English
——————
Besides describing a small black ant, pissant is also used to refer to a person in a derogatory manner.
The piss + mire of Scandinavian origin portion of the definition from the dictionary is especially interesting to me.
How about where you live-do small back ants = pissants?
Tipper
Appalachia Through My Eyes – A series of photographs from my life in Southern Appalachia.