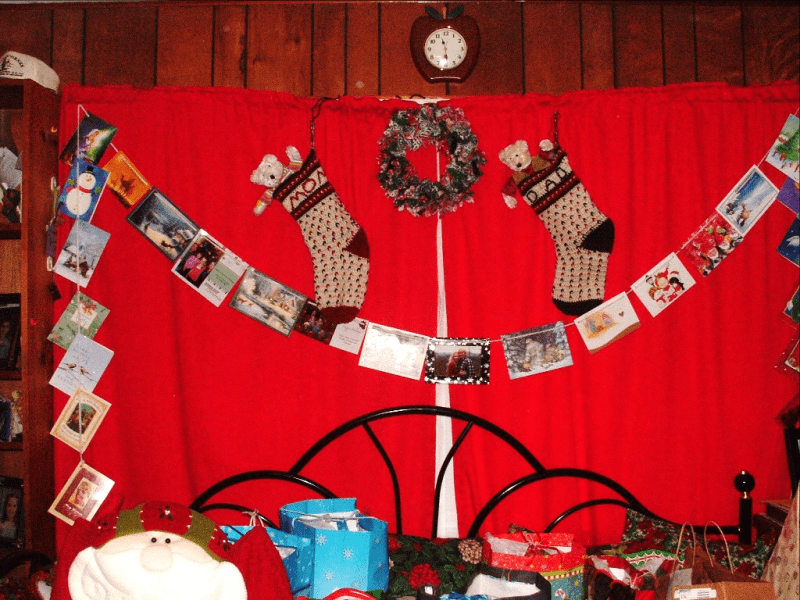 I love the Christmas Cards I get in the mail, but haven't sent out Christmas Cards myself in ages. I always mean to, but the days fly by so quickly that before I know it Christmas has come and gone before I get them fixed and in the mail.
Granny always sends out Christmas Cards and she always gets tons of them in the mail.
Granny displays every card she gets.
She used to tape them to the door or around the arch way between the kitchen and living room. For the last few years she's hung the cards over the windows on a crocheted rope she made. After Christmas Granny packs each of those cards away in a box and keeps them-forever.
Do you display your Christmas Cards? I lean mine along the back edge of the buffet in the kitchen.
Tipper
Appalachia Through My Eyes – A series of photographs from my life in Southern Appalachia.