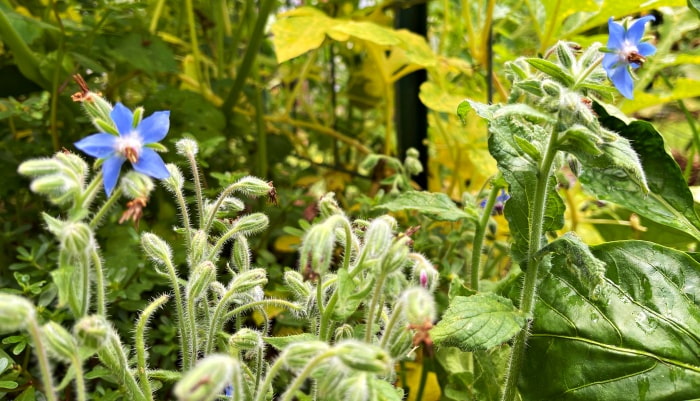 I used to grow borage in the front flower garden. The plant would re-seed itself and come up year after year until one year it didn't.
This year I planted a new patch of borage in the back garden and it did very well. I had big plans of discovering what I could use the plant for, but never did manage to use it as a medicinal plant nor as part of our diet.
The other day I was reading and came across the perfect antidote for my "not using borage" guilt.
"…for the comforte of the heart, for the driving away of sorrowe, and increasing the joie of the minde."
—John Gerard – "Herball" 1597
As I read the line from Gerard I thought "Ah ha! I didn't manage to use the plant for sustenance, but it's cheery drooping blooms without a doubt served as a comfort to my heart, drove away sorrow, and greatly increased the joy of my mind.
---
Latest videos: Making Uncle Steve's Grape Jelly and Old Time Remedies.
Tipper
Subscribe for FREE and get a daily dose of Appalachia in your inbox