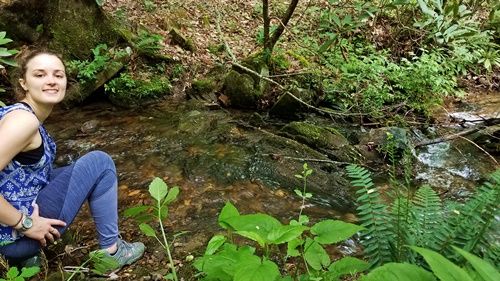 1. The other day Chitter convinced me to run away to the creek with her for a little while. I swear the girl should just grow web feet and build her a rock house at the edge of the water. She said "You know momma the creek calls to me, even in the middle of the night I feel it flowing on to Brasstown." I told her I understood exactly how she felt cause the creek used to call to me too. She said "Why did it quit calling?" I said "Well I guess adult responsibilities drowned out its voice and I couldn't hear it anymore." She said she sure hoped that never happened to her and I told her I hoped it didn't too.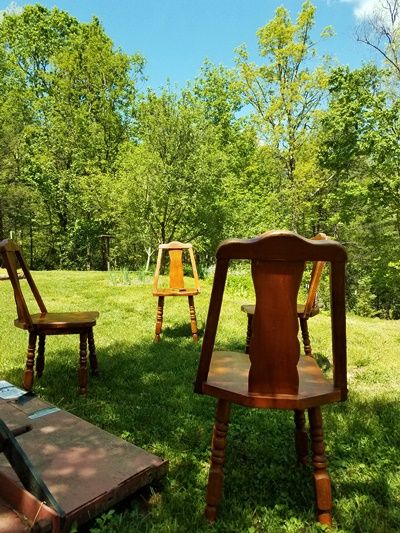 2. Since warm weather arrived we've moved our Sunday pickin and grinnin sessions out in the yard when the weather allows. There is something so peaceful about playing music under the shade of newly leafed trees.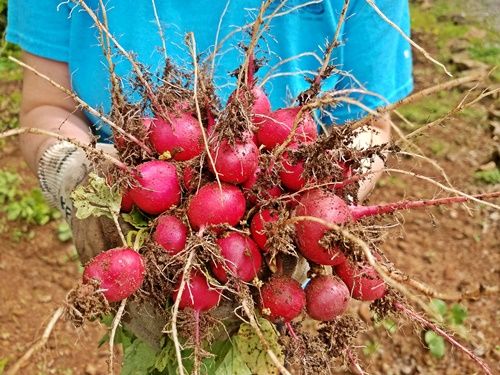 3. My radishes out did themselves this year and its about time. The last two or three years I've barely made any radishes. I could eat them all day long. The Deer Hunter and the girls don't care for them at all. Granny, Miss Cindy, and my older brother Steve love them as much as I do.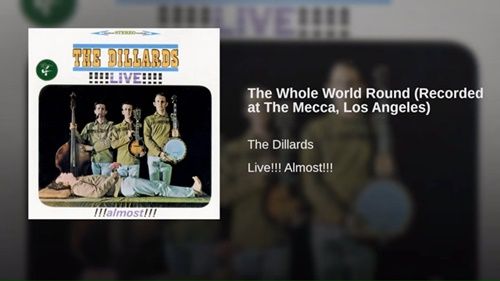 4. I've always liked The Dillards. In the last six months I've fallen in love with one of their songs that I had never heard before, "The Whole World Round." When I went to youtube to get the link to share with you I decided I loved it even more. I think you will too once you hear the introduction. You can go here to listen.
5. The girls made two short videos asking each other rapid fire questions about things they liked. I love that Chatter says she likes being a twin because she always has a best friend and in true Chitter fashion she cracks me up by saying homework stresses her out even though she don't have any. (click on the videos to watch them)
View this post on Instagram
View this post on Instagram
Tipper
Subscribe for FREE and get a daily dose of Appalachia in your inbox