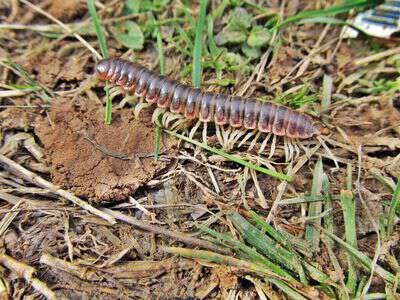 A few months ago Roy Pipes left the comment below on a post I published about the song The Ninety and Nine.
Tipper – I had never before heard The Ninety and Nine, I have read in the Bible of the lost sheep. Ironically this morning, just teasing my wife, I sung The Thousand Legged Worm. Do you know it? As best I remember it goes: A thousand legged worm said to me one day, have you seen a leg of mine – If it can't be found I'll have to hop around on the other nine hundred ninety nine. It has no connection to the Ninety and Nine, but the numbers made me again think of it.
Roy grew up in the same general area that I did, but I've never heard the thousand leg song he mentions have you?
The song does remind me of a story Pap and Granny tell. Before Paul came along we lived in the little house owned by the Sherlocks. One night Granny woke Pap up screaming and hollering-it liked to have scared him to death. Once the lights were on Granny explained she felt something crawling on her and she wasn't going back to bed until it was found! Pap discovered the culprit climbing along the headboard – a 1,000 legged bug. Pap thinks the story is funny, Granny not so much.
Tipper