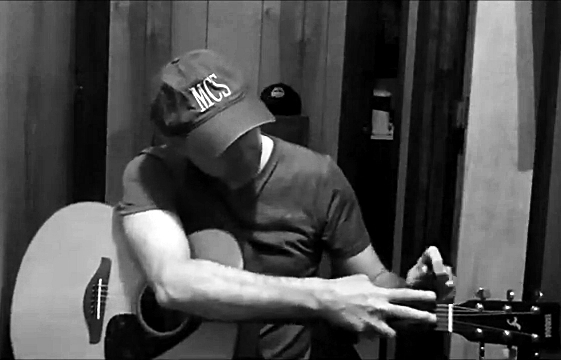 Today's post was written by Paul.
This is an old hymn I thought of today. I remember hearing Pap and his brother sing it on WKRK back in the 80's.
Reno and Smiley recorded it in the 50's or 60's.
While I don't think there will be any regrets in Heaven for those who are saved, I still think this is a beautiful song and a motivational reminder to bear witness when we can.
I filmed this in the hallway because it's the one place I could find in my house with adequate lighting. 🙂 I also filmed it because I wanted to show off a new toy, this Yamaha FG800.
By no means are the Dove or Taylor going anywhere, but I'm blown away by this little parlor-sized guitar. It sounds fantastic for bluegrass (better than you can tell from this low quality video), and it has the sound of a full-sized dreadnought. It has an Adirondack Spruce top and 2-piece Nato back. This guitar was only $200 new. I bought it to set up as a Nashville-tuned guitar for a recording. If you're unfamiliar with Nashville tuning, there are some great videos on YouTube about it.
This guitar, tuned that way, should contrast nicely with the Dove on recordings. Anyway, if you're in the market for a really good cheap guitar, you should check these out. Probably great for beginners and kids. I can't say if they're this good on average because this is the only one I've played.
Maybe I'll do a new series…Hymns in the Hall 🙂
---
I hope you enjoyed Paul's post and the song. I think the new guitar sounds great!
Tipper
Subscribe for FREE and get a daily dose of Appalachia in your inbox
Blind Pig & The Acorn Music