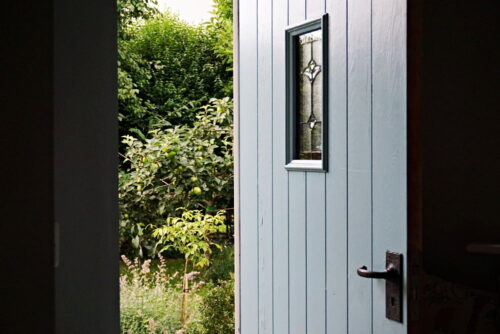 My curiosity about words and phrases is constantly being piqued by folks who comment on something I write or on one of my videos.
The individual is usually asking if I'm familiar with a word or phrase their parents or grandparents used. Most of the time I know the piece of language from my own life experiences or from one of my reference books. Although sometimes folks share something I've never heard nor read.
Every once in a while the comment contains a usage that I really hadn't thought of as unusual, but realize it might be to other people even though it's beyond common to me.
Recently someone noted a person in their family always said "push the door to" or "pull the door to" to mean shut or close the door. Not only have I heard that usage my whole life, I say it myself.
The inhabitants of my house 🙂 are constantly leaving the backdoor open. Our storm door isn't insulated and in summer the heat comes in and in winter the cold comes in. I'm continually telling someone to push the door to.
I'm also prone to say "pull the door to behind you" as I lead someone down the basement steps.
The usage is so common to me, that I would like to survey Blind Pig readers and see if it's familiar to you. Please leave a comment and let me know if you've heard the phrases "pull the door to" and/or "push the door to."
Last night's video: BEST Thing to Grow for Long Term Food Storage!!
Tipper
Subscribe for FREE and get a daily dose of Appalachia in your inbox