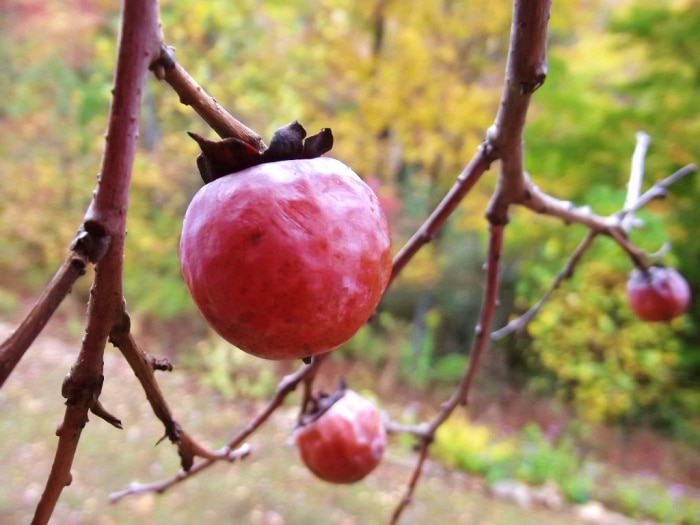 "There was loneliness in the dark hills when the wind stirred the withered leaves on the trees. It was music to me. It was poetry. It hangs to me better than a piece of clothing for it fits me well and will not wear out. Black-Boy's bark grew to be beautiful to my ear. It was the assurance of something in the darkness of a night. A dog's voice that you know out in a lonely place does you good to hear. Persimmon tree leaves and the yellow leaves on a poplar tree are beautiful at night when a dull moon is shining barely over the hilltop. A gray opossum in a persimmon tree is something you like to shake to the ground with a shower of small reddish leaves falling like a little shower of rain. And then when the rain fell it was the time to hunt. The forest is so silent. Opossums love quiet woods. They are afraid of wind in the brush or the rattle of dead leaves. And when the rain thug-thugs—slowly at night—the skunks come out to root their noses into the dirt in the old fields. But skunk scent at night will knock one down if it is raining, it is so strong."
—Jesse Stuart "Beyond Dark Hills"
---
The lines from Stuart fit the last few days in Brasstown perfectly. The sky has been overcast with intermittent rain and the leaves falling from the trees are stunning in their variations of red, yellow, brown, and green.
I've never been a hunter at night, but I agree with his view of the wind through the trees and across the dark hills being pure poetic music. I know my Papaw Wade would have agreed the dog's voice was good to hear.
---
Last night's video: Mountain Path 11.
Tipper
Subscribe for FREE and get a daily dose of Appalachia in your inbox