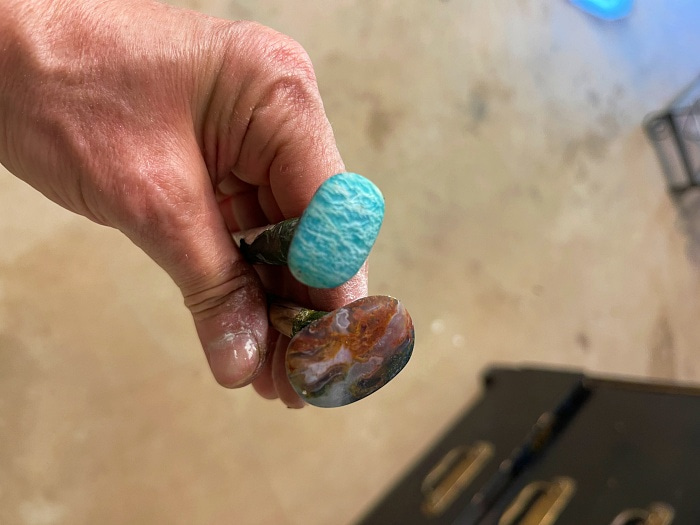 Two of Chitter's handmade cabochons
It's time for this month's Appalachian Vocabulary Test.
I'm sharing a few videos to let you hear the words and phrases. To start the videos click on them.
1. Unfitten: unfit. "When I was a teenager leggings were really in style. Pap thought it was unfitten for me to go out in something that looked like my pajamas."
2. Unlessen: lessen. "I wasn't planning on coming back tomorrow unlessen you need me to."
3. Upon my honor: interjection; exclamation; vote of confidence. "I told him upon my honor we'd be there come hell or high water." or "Upon my honor I've never seen the beat!"
4. Upscuddle: an argument. "When the girls were little they played a lot with my niece April. Sometimes an upscuddle would happen and two of the three girls would take a side against the remaining one. If the third one out was one of my girls she'd come home saying "Momma they ganged me out."
5. Untelling: beyond belief; beyond description. "It's untelling how many wonderful comments Blind Pig and The Acorn readers have left me over the years."
I'm familiar with all of this month's words, although upscuddle and upon my honor are hardly used here anymore. Hope you'll leave a comment and share how you did on the test.
---
Last night's video: Putting Up Old Butternut Squash and Other Fall Chores.
Tipper
Subscribe for FREE and get a daily dose of Appalachia in your inbox