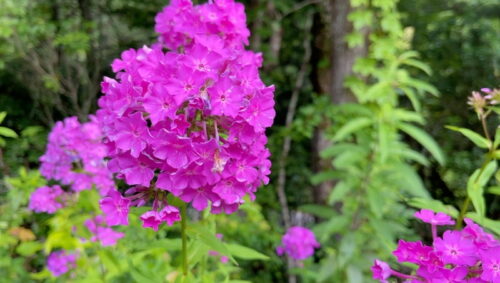 Carolina Phlox Polemoniaceae (Phlox Family)
Phlox grows wild around my mountain holler. Since we've lived here I've let it go where it will and it has pretty much taken over the edge of the front yard.
It's a beautiful flower—the color of the pink petals stand out brightly against the green surroundings and the blue of a Carolina sky. The plant being a wildflower that grows where it will seems to be a special bonus.
The blooms are almost identical to a plant we call thrift, but thrift grows very close to the ground and phlox blooms a top long stems. It is a common wildflower and can be found throughout the eastern US.
The blooms are varying shades of pink, with most plants sporting an almost fuchsia color.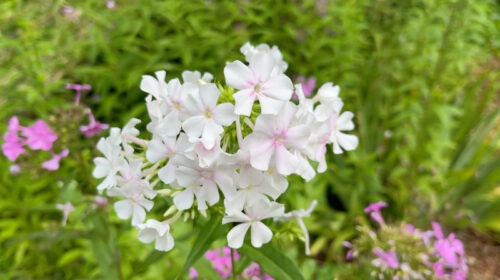 I don't believe the blooms have ever been as pretty as they are this year and Chitter pointed out the first white cluster I've ever seen. It's been a good year for phlox.
If all that beauty isn't enough, the plant also smells wonderful. The sweet fragrance filters into almost every part of the yard.
Tipper
Subscribe for FREE and get a daily dose of Appalachia in your inbox