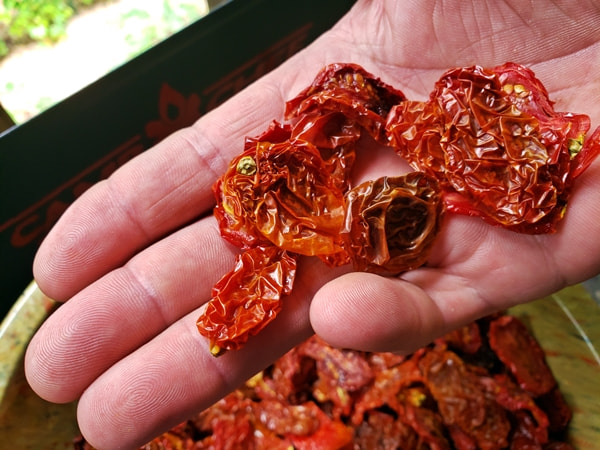 We've never dried tomatoes until this summer and oh my we're in love with them!
I've been eating the tomatoes pretty much as soon as they finish drying. They are so tasty! I never would have guessed how all that tomato goodness could solidify and become even more intense in a dried tomato.
I should have known though, because the exact same thing happens to apples. The Deer Hunter has started calling dried tomatoes: tomato raisins.
Since we're so new to the game, I'm hoping you'll share your tips, suggestions, and uses with us. Things like:
do you add salt or other spices before drying?
do you let them dry till they're brittle or stop a little before that?
how do you store yours?
how do you use your dried tomatoes?
Tipper
Subscribe for FREE and get a daily dose of Appalachia in your inbox
p.s. If you're wondering about The Deer Hunter's bent pinky finger in the photo—he didn't injure it, he was born with it bent. Several family members on his Pressley side have the same bent pinky and all of this grandfather James's left hand fingers were bent from birth. The Deer Hunter says since his finger's been like that his entire life it never bothers him…except for when it comes to putting on a pair of gloves.