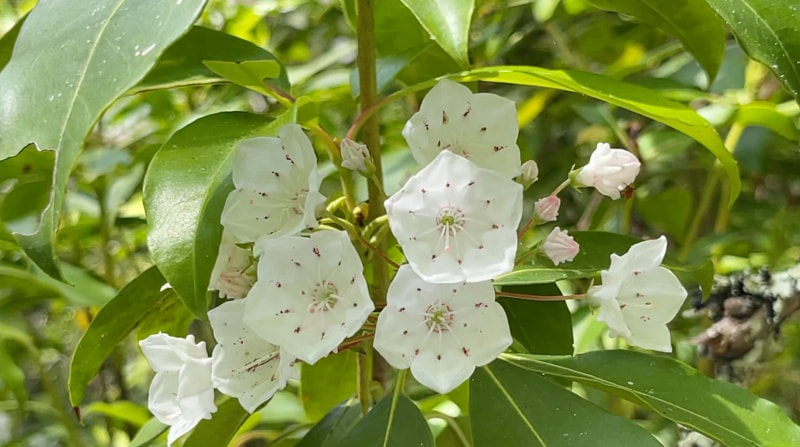 The mountains are just spectacular this time of the year. Every where I look I see the pinkish white blooms of Ivy. There's not one window of my house that doesn't have a glimpse of the beauty—the plants are just that plentiful in my holler.
Over the years I've written about Appalachians calling the plant Ivy while other folks call it Mountain Laurel. We use the name Laurel too…only for a different plant—one that most folks call rhododendron.
Matt and I hiked up the creek to immerse ourselves in the beauty of the blooming Ivy over the weekend. Come along with us as you watch this video.
I hope you enjoyed the trip!
Every spring I'm shocked by the beauty of Ivy decorating the mountainsides. You'd think after all these years I'd get over it, but I don't think I ever will.
Tipper
Subscribe for FREE and get a daily dose of Appalachia in your inbox