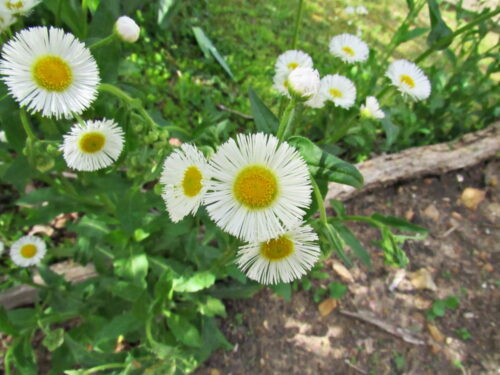 The Joy of a Garden
Give me a plot of ground, a hoe,
A mattock, some turned-up earth
And seeds and plants to go
Within this loamy soil, its girth
Covering, caressing as gentle rain
Falls and sunshine bathes the plot
Soon I will see green growth and gain
A sense of Eden's garden spot,
Sweet place where cares are buried with the seeds
And happiness shines forth so bright
Its satisfaction tends and feeds
A soul restored, amended and set right.
A garden has this power of healing balm:
To grow beauty, fulfillment, enduring calm.
       
—Ethelene Dyer Jones
---
I've been living Ethelene's poem for the last week and have thoroughly enjoyed it! I love to grow things to eat and I love to grow things to feast my eyes upon.
Our garden is looking lovely with the promise of beauty and bounty. The May garden is so orderly and calm with everything in its place sharing promises of good things to come. As the summer progresses sometimes that promise fulfills itself and sometimes it doesn't, but either way the order of my garden always gets lost in the wildness of summer in southern Appalachia.
If you live close enough to visit Gray-ham county NC (as my good friend Sonny would say it) I encourage you to visit Satterfield's Briarpatch Greenhouse & Nursery. It's a wonderful place to buy beautiful plants at a good price and enjoy talking to the owners who are just delightful.
Last night's video: Madstones and Mountain Talk.
Tipper
Subscribe for FREE and get a daily dose of Appalachia in your inbox