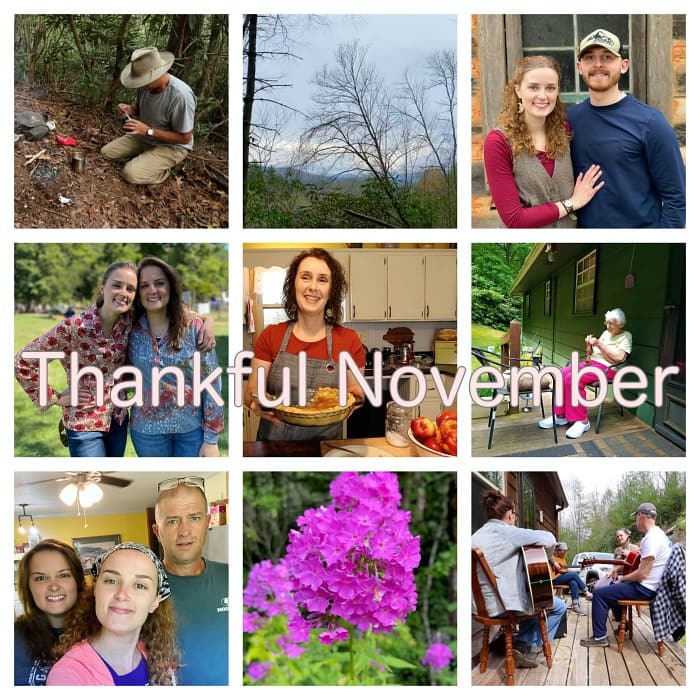 "A nightbird calls from one of the beech trees. Unthinking, I reach for pockets—it is chilly and I am wearing a topcoat—hearkening back to the time when old Cebo, whose face was dark and wrinkled and tough as walnut bark, muttered that a screech owl's forebodings could be canceled only by turning all our pockets inside out. Standing in the deepening darkness, many distances from where I began this day, I wonder if the owl speaks of life or death, the present or future. Or perhaps the past. The past has been thick around me all day, like one of the fogs that sometimes sweeps across these Smoky Mountains, smothering all the familiar landmarks, changing contours, obscuring here and revealing there, until the oldest places are new and the new is made ancient, or seems so."
—Wilma Dykeman "Return The Innocent Earth"
---
This time of the year the past is often thick around me. The holidays always bring memories of loved ones who are long since gone and times and places that are no more.
Hearing a screech owl in the darkness always gives me a chill. I was always told the sound was the foretelling of death. I missed out on being able to cancel the eerie call by turning all my pockets inside out.
Today's Thankful November is a used copy of Wilma Dykeman's "Return The Innocent Earth." To be entered in the giveaway leave a comment on this post. *Giveaway ends November 20, 2021.
Tipper
Subscribe for FREE and get a daily dose of Appalachia in your inbox