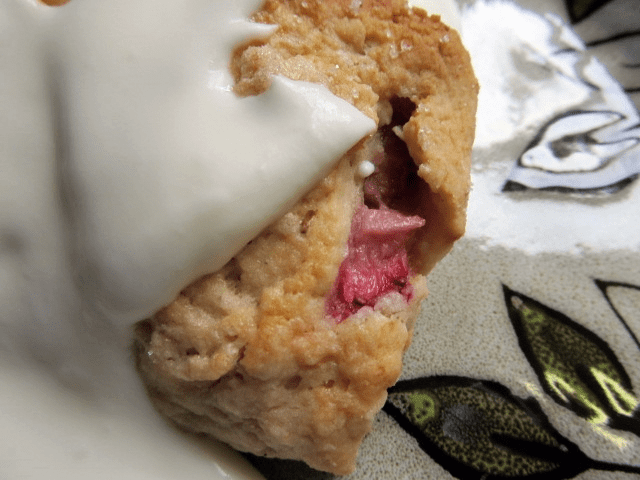 Strawberries aren't my favorite fruit. They're good, but they just haven't ever been at the top of my list. But this time of the year, when you can get fresh local strawberries, I can see why other folks choose strawberries as their favorite fruit.
The girls love strawberries. They would eat them every day of their lives if it was possible. A couple weeks ago Chitter wasn't feeling well and she asked me to PLEASE PLEASE stop at the fruit stand on the way home from work to buy her some strawberries.
I did stop, but the stand only had those gigantic strawberries shipped in from who knows where. They said it just wasn't quite time for the local ones yet. Knowing Chitter really wanted strawberries I bought 2 boxes anyway.
I had recently seen a recipe for strawberry shortcake scones in a Better Homes and Gardens magazine. I decided to give it a try since the strawberries weren't that great for eating out of hand.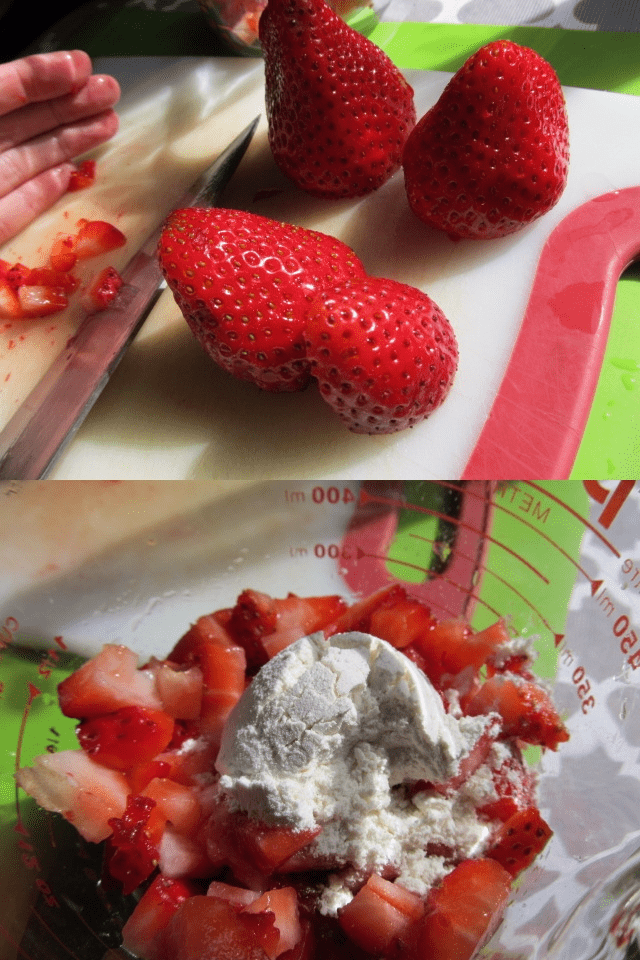 Strawberry Shortcake Scones
1 cup chopped strawberries
2 1/2 cup plus 1 tablespoon plain flour (all-purpose)
3 tablespoon sugar
1 tablespoon baking powder
1/4 teaspoon salt
6 tablespoon butter
1 egg lightly beaten
1/4 cup whole milk ricotta cheese
1/4 cup whipping cream
Heat oven to 400 degrees. Mix together strawberries and 1 tablespoon of flour-set aside.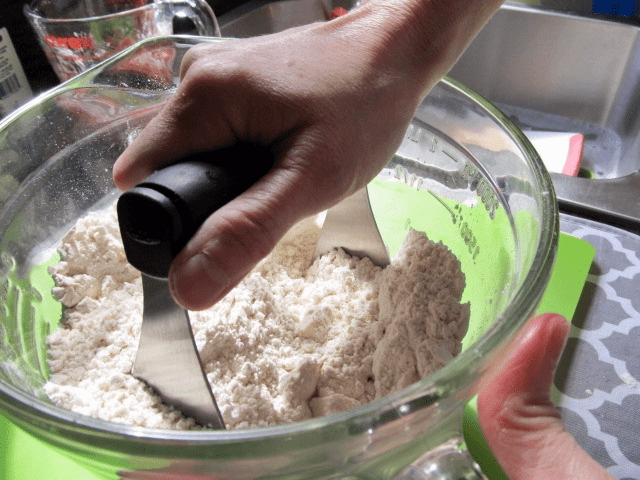 Mix remaining flour, sugar, baking powder, and salt together in a large bowl.
Cut butter into flour mixture until it looks like coarse crumbs.
In another bowl, combine egg, ricotta, and whipping cream.
Make a well in the center of the flour mixture and add the egg mixture, add strawberries. Stir until combined in a loose dough.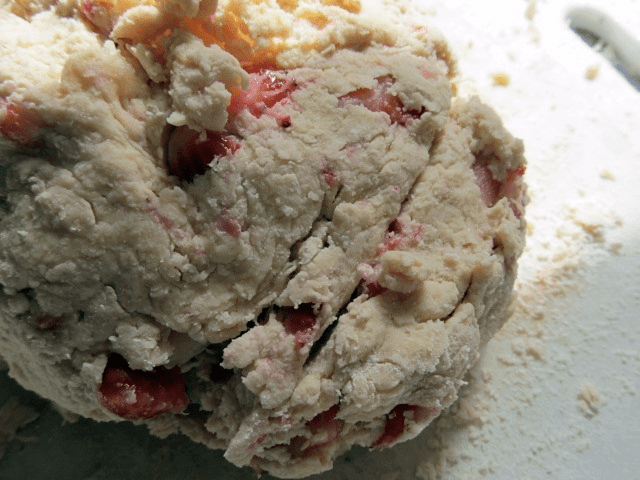 Turn the dough out onto a floured surface and knead slightly to get mixture to fully combine into a manageable dough.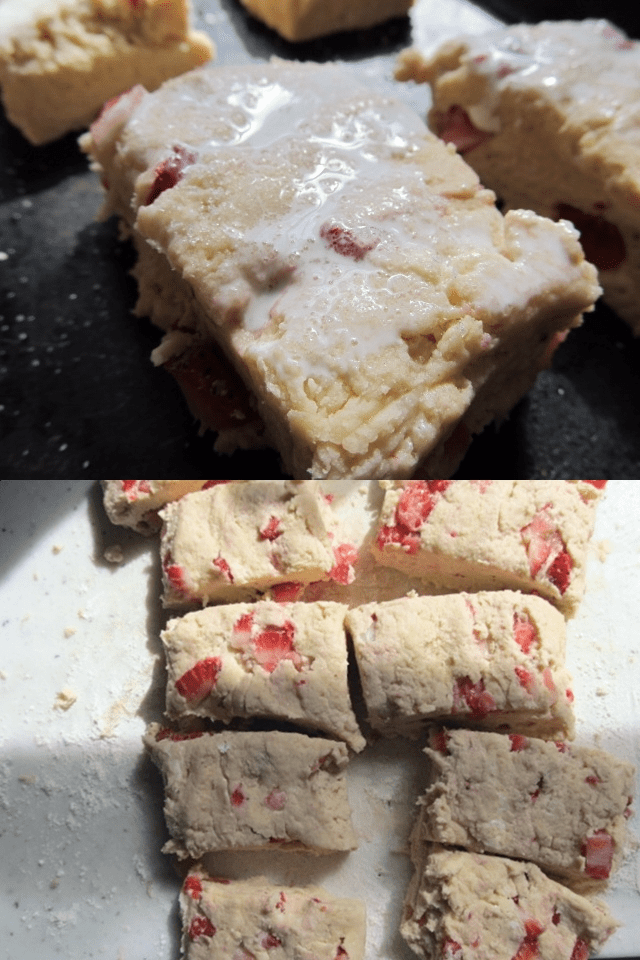 Pat dough out into a 10 x 4 inch rectangle. Cut in half down the length and then crossways into 6 pieces.
Place the pieces on an ungreased baking sheet. Brush tops with additional whipping cream and sprinkle with sugar. Bake for 15 – 18 minutes at 400 degrees until golden brown.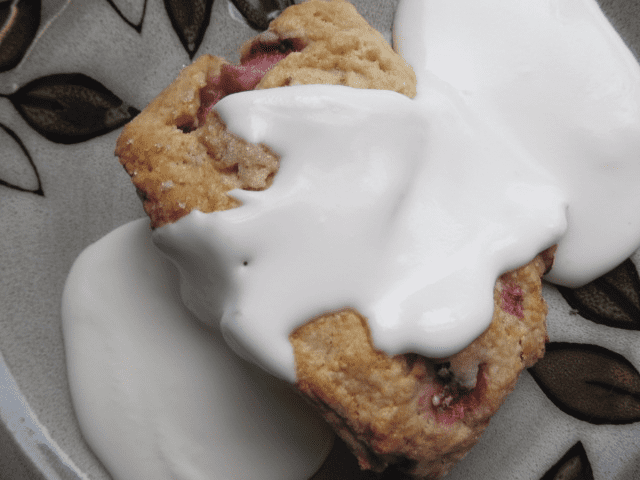 Serve warm. And if you happen to make up a little homemade whipped cream you can serve it with that too.
The scone recipe was a hit and Chitter is back to feeling like a teenager full of energy and ready to go on the next adventure.
Tipper