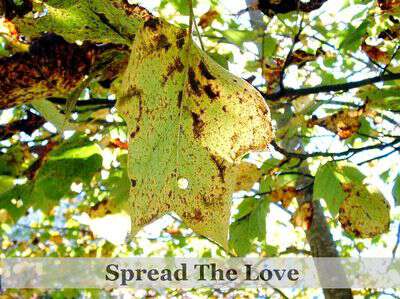 Time to Spread the Love for the month of October. I'm sending a great big THANK YOU to everyone who took the time to comment during the month of October. Each comment truly does make the Blind Pig a better place to visit.
Janet, Just Jackie, Julie at Elisharose, Miss Cindy, Brenda Kay Ledford, Osagebluff Quilter, Terry, Warren, Lanny, The Fishing Guy, Petra Michelle, David Templeton, Nancy M., Glenda, Fencepost, Rick's Whitetail Woods, Mary Life In A Cordwood Cabin, Farmchick, Paul Saltcreek, B. Ruth, Vicki Lane, Ethel, Eva Nell Mull Wike, Ph.D., Sarah, Wanda, Stacey South Western PA, Lynn, Pat in East TN, Jen,  Sandra, Betsy from Tenn, Granny Sue, Sheryl Paul, Kenneth M. Roper, Anastasia, Mike McLain, Rachelle, Connie, Greta Koehl, Helen G, Nancy Wigmore, Susie, Nancy Simpson, meemsnyc, Kenneth O Hoffman, Mamabug, Em, Kat, Elithea, Lonnie Dockery, Gary, Canned Quilter, Kathryn Magendie, Jim Casada, Donna, Rhonda J, Jill, Don Casada, Charline, Vera Guthrie, Barbara Gantt, Garland Davis, MissFiFi, Patrick, Vickie, Judith Alef, NC Mountain Woman , Dilli, Tammy, Larry Proffitt, Rhonda Haslam, Tulsa Jack, Granny Pam , Carrie, Cathy Tadpoles & Teacups, Haystack Jackson, Bradley, Rudy Frias, Elizabeth K, Barbara Karr, Marian Pierre-Louis, Jacob Stonecypher, Vagabonde, Heritage Farm Village, Brian P.T. Blake, Bob Dalsemer, Susan K, Steve Smith, Uncle Al, Dale Anderson, Sandra Carlson, Gary Millwood, Christian, Shane Moad, Julie, Dee from TN, Misty, Richard Moore, Counting My Blessings-Dorothy, Trisha Too, Rachel D., Matthew Burns, Kay, Lauren Koch, Mike, John Dilbeck, PeggyP, J.R.Clark, Tom Marron, Tebo, Apple, Malcolm, Sharon, Rick M, Uncle Dave, Debora Kerr, Avery Reese, Donna, Anne Keith Prescott, Stacy Guidice, Ebet, Emylee, Earl Baird, Laoi Gaul-Williams, Paula, and Sharon Allen.
This month's prize is Volume 23 of the Journal of Kentucky Studies-which happens to be chock full of outstanding poems and essays.
The winner is…Granny Pam!
A good number of folks who comment here on the Blind Pig & the Acorn have their own website or blog-click on one of their names and go for a visit-I know you'll be glad you did.
Tipper