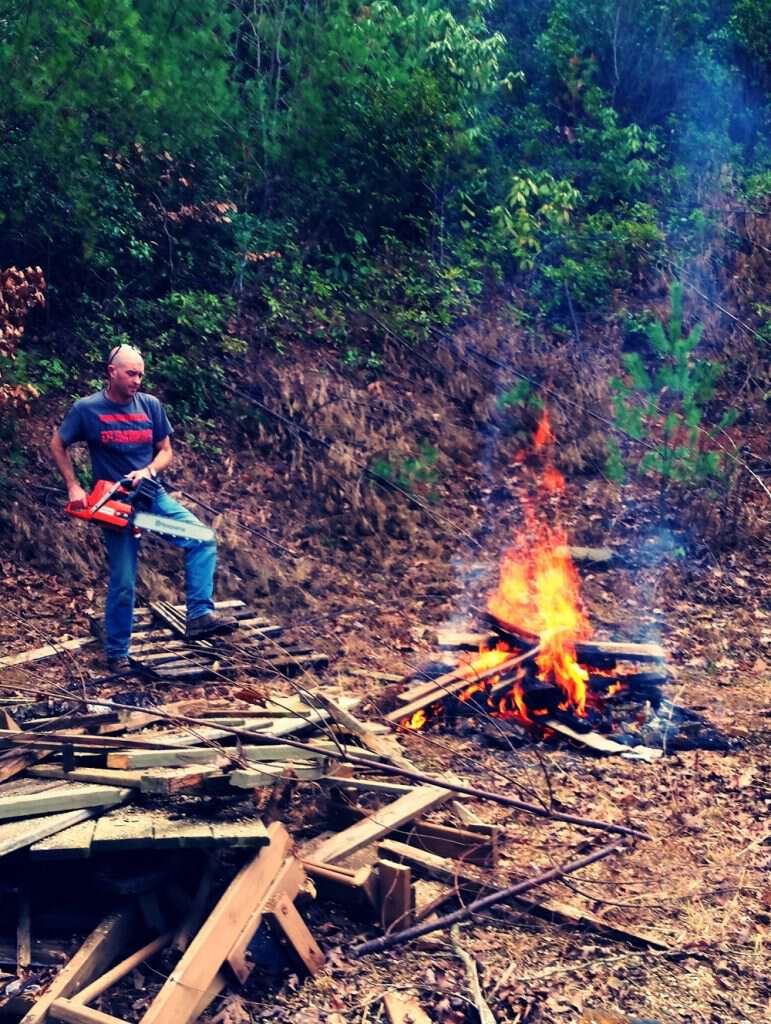 Earlier this week we took advantage of one of the ridiculously warm days to do some outside work. We tackled the chore of burning a pile of wood that had literally been waiting on us at least a good 7 or 8 years if not longer…well the stuff on the bottom had been waiting that long anyway.
We're planning on re-doing the raised beds this year and we got all of them pulled up so now we have to re-do them or there'll be no where to plant the veggies in the backyard come spring and summer.
We also managed to clean off the garden debris that we had left standing since last summer in the smaller garden in front of the house and The Deer Hunter worked on the driveway ditches.
I've always heard smoke follows beauty and it was indeed a beautiful day full of rewarding work.
Tipper