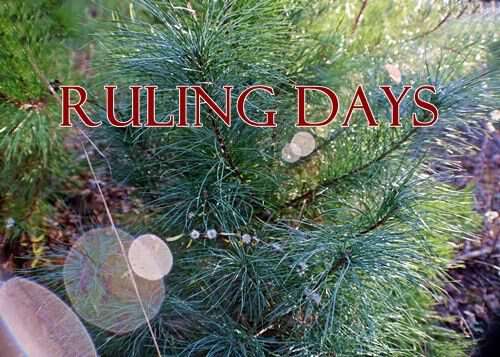 So far the Ruling Days Prediction for 2019 is right on the money. Above average temps and rain!
Here's some information from North Carolina Climate Office:
"February is the final month of meteorological winter, but based on our temperatures last month, you might think that winter ended a month early this year. The preliminary statewide average temperature of 46.9°F ranks as our 13th-warmest February in the past 125 years.
Along with being a warm month, it was a wet one across much of the state. Last month's statewide average precipitation of 5.73 inchesranks as the 15th-wettest February since 1895 and our second-wettest in the past 20 years, surpassed only by February 2016.
The same large-scale southwesterly flow that raised our temperatures also provided a feed of moisture from the Gulf of Mexico, which fueled a number of rain events in the Mountains and northern Piedmont.
Reidsville recorded 6.56 inches of rain last month, which was its wettest February in the past 56 years. In far western North Carolina, Brevard, Cullowhee, and Waynesville all had their second-wettest February on record, with each site dating back more than 90 years.
While it was a wet month in the Mountains, it wasn't a very wintry one. Even high atop Mount Mitchell, only 3 inches of snow was reported last month. That was tied for Mount Mitchell's second-lowest February snowfall total since 1980. February 1990 also had 3 inches and February 1994 had just one inch at the state's highest peak, compared to the monthly normal snowfall of 21 inches."
—-
March has started off in much the same manner. We've had heavy rain every week so far and with the ground beyond saturated there's really no where for it to go. TVA has been increasing it's spill rate at dams throughout the area. We're over eleven inches above average rainfall for the year.
I've heard folks bemoaning the fact that they can't get in their gardens to plant anything and even if they did it would probably wash it all away! Ours is much to wet to do anything with and with time speeding by I'm wondering if this will be the year we don't plant any spring veggies.
About a week ago a bank in Murphy slid off and took the water line with it. Schools were closed and the town of Murphy was on a boil advisory until they got it fixed. Miss Cindy heard a small area of trees slid off on Hedden Road in Martins Creek too. With the ground so saturated the least bit of wind sends trees toppling and EMC crews bounding out to restore power.
I'm so sick of the rain I've found myself dreaming about dusty summer gravel roads where the dust cloud produced from cars and trucks can be seen for miles. I never thought I'd be coveting the dusty days of near drought conditions, but I am.
Tipper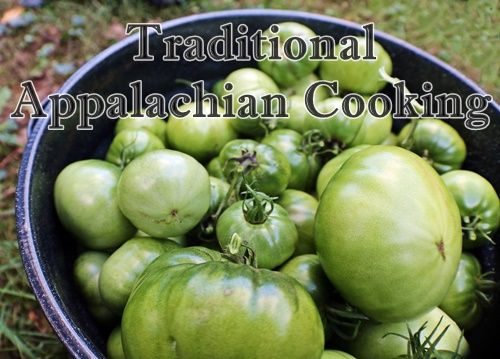 Come cook with me!
MOUNTAIN FLAVORS – TRADITIONAL APPALACHIAN COOKING
Location: John C. Campbell Folk School – Brasstown, NC
Date: Sunday, June 23 – Saturday, June 29, 2019
Instructors: Carolyn Anderson, Tipper Pressley
Experience the traditional Appalachian method of cooking, putting up, and preserving the bounty from nature's garden. Receive hands-on training to make and process a variety of jellies, jams, and pickles for winter eating. You'll also learn the importance of dessert in Appalachian culture and discover how to easily make the fanciest of traditional cakes. Completing this week of cultural foods, a day of bread making will produce biscuits and cornbread. All levels welcome.
Along with all that goodness Carolyn and I have planned a couple of field trips to allow students to see how local folks produce food for their families. The Folk School offers scholarships you can go here to find out more about them. For the rest of the class details go here.
Subscribe for FREE and get a daily dose of Appalachia in your inbox