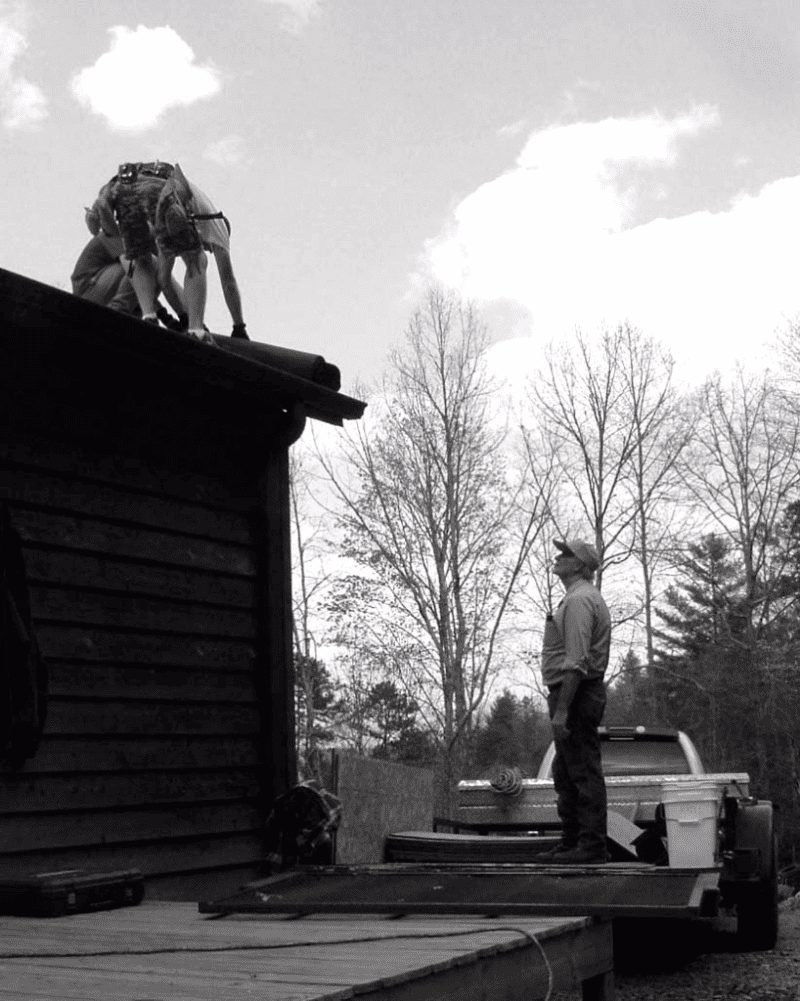 Home construction has come a long way since the days when folks lived in cabins built with the simplest of tools and the materials they had hewn out of the forest around them. Lucky for us-Pap and The Deer Hunter were able to build our house. It's no great mansion nor even impressive by any standards-yet its warm, dry, sturdy, and well its home.
Back in the day, almost 20 years ago, when they were building our house, metal roofs were just beginning to become popular again in our area. Pap said when he was a boy most every house had a metal roof on it but once asphalt shingles came into the area folks stopped using metal.
Ours was the first metal roof The Deer Hunter ever put on. He went on to roof many house with metal. Some new construction like ours others older homes like Pap and Granny's that previously had shingled roofs.
Dictionary of Smoky Mountain English
roof board noun 
1984 Roth Reminiscences The roofs of all cabins were made of handriven shingles [or] "roof boards." The shingles were split with the grain from white oak or hickory and all the cabins were built of hand hewn logs. 1995 Trout Historic Buildings 22 True "roof boards" (as the old-timers call them) several feet long can be nailed from purlin to purlin, until the house is covered with only two or three courses of strong planks. This was an early form of roof construction, one that eliminated the need of sawn or split boards to close the gables, rows of lath on which to lay shorter shingles, and hundreds of nails.
Thinking of our metal roof always makes me smile. We (or should I say I) had a hard time deciding on what color of metal we wanted. A heated discussion took place until the decision had to be made-we went with red. It was only after we'd lived in the house for several years that I realized it was almost impossible to see the color of our roof unless you climbed one of the surrounding ridges and looked back at the house.
Are metal roofs popular in your area?
Tipper
*Source: Dictionary of Smoky Mountain English