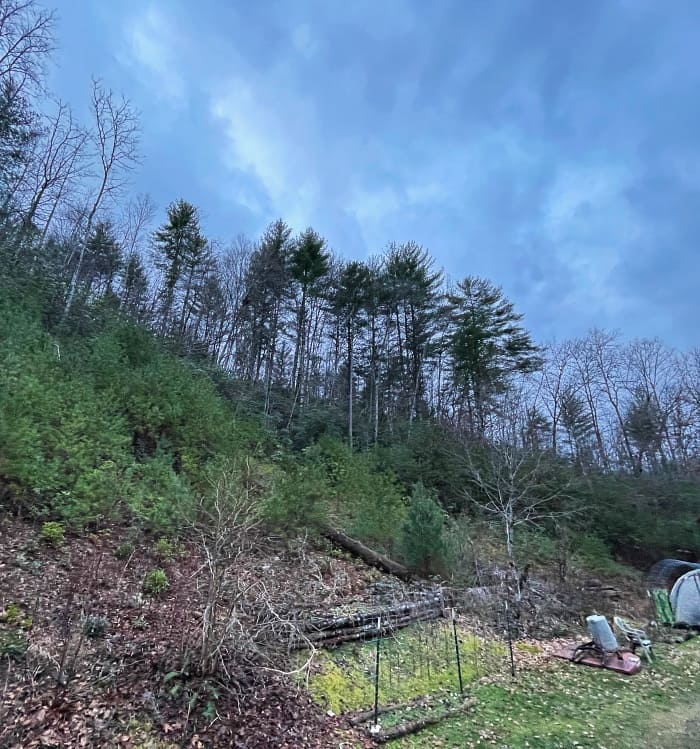 The weather has been unseasonably warm. Over Christmas I asked The Deer Hunter if he was ready to plant the garden since it felt more like late spring outside than late December.
A couple of weeks ago we got our annual load of wood delivered.
A friend of the family, actually he feels more like family and almost is in a roundabout way does brush and right-away clearing for a living. Through the year he always ends up with trees he had to take down in the process.
Getting him to deliver a load of cut up logs is much cheaper than purchasing firewood that has already been split.
I always feel better once the wood is piled up outside, even though there's still the splitting to do at least it's handy when the cold wind blows.
But this year it doesn't look like the cold wind is going to blow.
Our unusually warm temperatures are going to cause things to start blooming if the weather doesn't change.
One of my favorite old pieces of folklore is: flowers which bloom out of season are evil. Silly I know. I suppose that's why I like it 🙂
Another piece of folklore with a similar intonation: trees that bloom twice in one year will have a bad crop.
A piece of folklore I love to see come true every winter is: a snowy winter portends a good year for crops.
I'm hoping our weather pattern changes so flowers and trees will stay un-bloomed and I'll get to make at least one bowl of snow cream.
---
Last night's video: Old Fashioned Chocolate Cream Pie in Appalachia.
Tipper
Subscribe for FREE and get a daily dose of Appalachia in your inbox