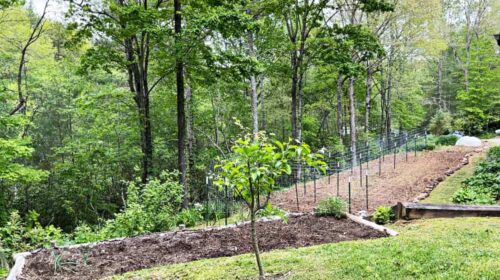 Our Spring garden is coming right along and we'll be planting warm weather crops in the coming days.
Over the weekend I managed to do a lot of weeding and that made me feel good. There was one bed I let go last year and boy was it bad. Many years ago I gave the bed to Chatter to grow herbs. She used it some and then life got busy and she moved onto other things 🙂
There's one thing she planted that is still plaguing me. I'm not sure what it is, but it grows by runners underground so it's terribly hard to remove completely. I've researched the plant to see what it is, and even tried an app on my phone, but haven't discovered it's name. For the last few years I've worked hard to stay on top of removing any new growth.
But last year I let all the progress I'd made on eradicating the plant go. Every time I'd go in the back yard I'd avert my eyes from that bed to keep from seeing it 🙂
But it's all clean now!! And I plan to keep it that way!
Here's the best planting signs for May 2022.
Taurus: good for all root crops and above ground crops 1, 27, 28
Cancer: best for planting above ground and root crops 4, 5, 6
Scorpio: best for flowers and above ground crops 14, 15
Pisces: Good for planting and transplanting above ground crops, trees and shrubbery 22, 23
Last night's video: Making a Garden in Appalachia – April 2022.
Tipper
Subscribe for FREE and get a daily dose of Appalachia in your inbox