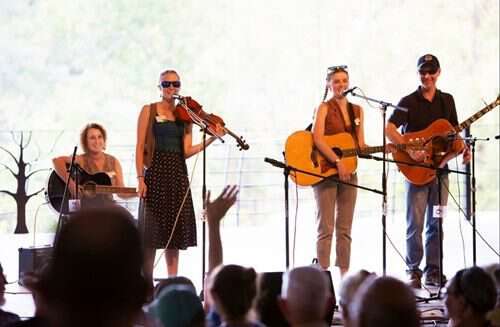 JCCFS Fall Festival 2018
If you've been to a Pressley Girls' performance you've more than likely heard the story about the girls' obsession with "The Golden Age of Country" infomercial.
They liked to have drove us crazy watching that thing. The Deer Hunter and I love all the old country songs too and I can see how the girls became star struck when they heard the likes of Marty Robbins and Ray Price, but after weeks of watching the infomercial it got a little old.
They're telling the truth when they say they could sing 45 seconds of all the songs. Over the years they've managed to learn several of the songs all the way through.
It's also true that we finally bought them the set of cds for Christmas.
All these years later they're still listening to "The Golden Age of Country" and still learning songs from the cds, so it was a good investment on our part, especially since we got to quit watching the infomercial.
Most recently the girls learned the Charlie Walker track off disc 5 "Pick Me Up On Your Way Down."
Hope you enjoyed the song!
Tipper
Subscribe for FREE and get a daily dose of Appalachia in your inbox