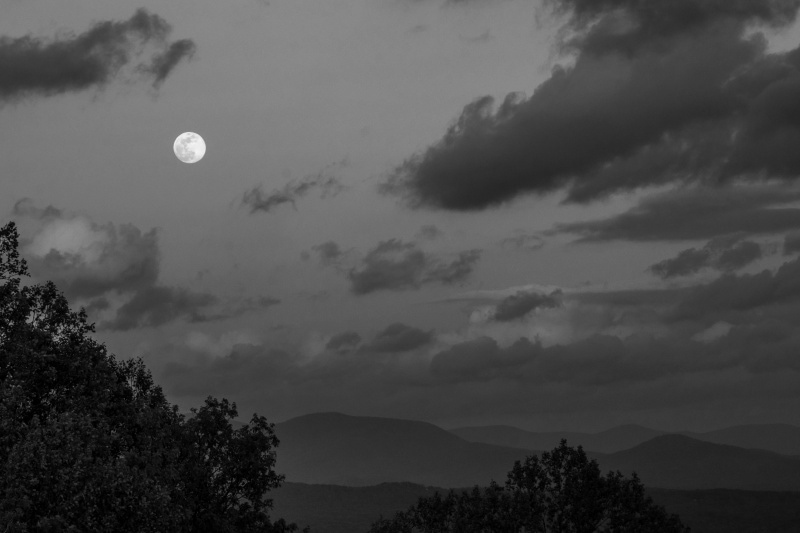 Over the weekend I was going through some old blog papers and found something I had forgotten.
I'm constantly jotting down things here and there that I hear and think I'll write about. Often I do exactly that: write about whatever idea I've taken down. Other times I never get around to writing about the subject and forget I've even written it down at all. Then there are the times that I don't write down enough context and don't have a clue what I was even thinking about 🙂
The piece I found over the weekend was a bit of Appalachian language that I thought was unique.
Several years ago I heard some folks talking about the time one of them had a little too much to drink on a school night which resulted in missing school the next day.
It was an important day of school and the teacher and staff were concerned over his absence. They called his house to see if something had happened to him. His mother told them "No he's alright, he got on a high lonesome and he'll be back tomorrow."
Seems like I've heard the phrase high lonesome used to describe someone who goes out drinking, but I'm not quite sure.
I looked in my "Dictionary of Smoky Mountain English" and there was no entry for the phrase, but I did find it in two other books.
"Mountain Range – A Dictionary of Expressions from Appalachia to the Ozarks"
high lonesome: Said in the Ozarks of someone drinking heavily while alone. "He went on a high lonesome."
"The Dixie Dictionary – Your complete guide to the Southern Language"
high-lonesome n: debauch, spree
---
Have you heard of a high lonesome?
Tipper
Subscribe for FREE and get a daily dose of Appalachia in your inbox