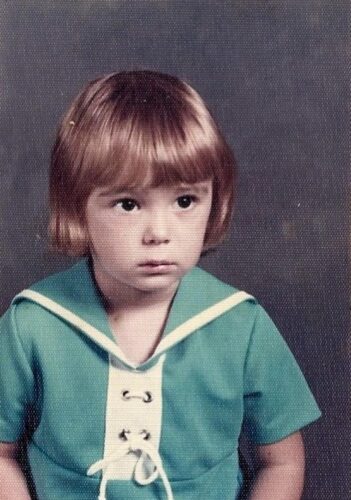 Tipper
Folks enjoyed my reading of "Mountain Path" by Harriet Simpson Arnow so much that they begged for me to read another book.
Last week I started "Dorie Woman of the Mountains" by Florence Cope Bush.
As I worked on the second reading of Dorie I jotted down things that jumped out at me. One of the things was when Dorie's parents sent her to Waynesville, NC to live with her grandparents and attend school.
Dorie didn't make it very long she was too homesick for her family to do anything but cry. In fact she barely spoke to anyone even when they were trying to console her.
We would say Dorie was being backward when she refused to talk. In Appalachia backwards means—shy, reserved, bashful, slightly strange, or all of the above! Here's the definition from my favorite dictionary.
backward
adjective Reserved, shy, bashful.
1862 (in 1999 Davis Civil War Letters) 49 if that should be the result after a thorough acquaintance, I shall not be backward in making it known to you. 1969 GSMNP-38:95 they'd tell you right at once what they believed. They wasn't a bit backward about talking. 1991 Beverley Old Mt Idiom 146 Eat all you want. Don't be backward none. 1999 Montgomery File A lot of mountain people are kind of backward, but I don't care to talk to nobody (40-year-old woman, Del Rio TN).
Dictionary of Smoky Mountain English
---
I was so backward when I was a child that when folks tried to talk to me I'd hide behind Pap or Granny and if they weren't handy I'd just stare without uttering a word. And like Dorie I didn't like being away from my family. It made me sad and lonesome.
My older brother Steve had a friend who was elected choir leader at his church, even though he wasn't even in high school yet. The friend begged Granny to come see him lead the choir. I don't remember why, but only Granny and I visited Moccasin Creek Baptist Church to please him.
The church was so small that the Sunday School classes were mostly just divided up among the pews. The children were sent to the far right corner in the front and although I would have rather stayed with Granny and the other women I was cajoled into going along with the younger brother of Steve's friend.
The Sunday school teacher said we were going to pray and she wanted each of us to name something to pray about. All around the circle of kids different items were offered up for prayer. Everything from sick family members to people in financial need was mentioned. Until it was my turn.
The teacher encouraged me to say something, but I only looked at her. She kept trying to pry something out of me until finally the younger son of the family told her "Don't worry none, she don't talk to nobody."
My backward nature has greatly improved since that day. Who would have thought that small girl with big black eyes who wouldn't talk to nobody would someday talk to thousands of people each week via video.
Last night's video: Dorie Woman of the Mountains 2.
Tipper
Subscribe for FREE and get a daily dose of Appalachia in your inbox