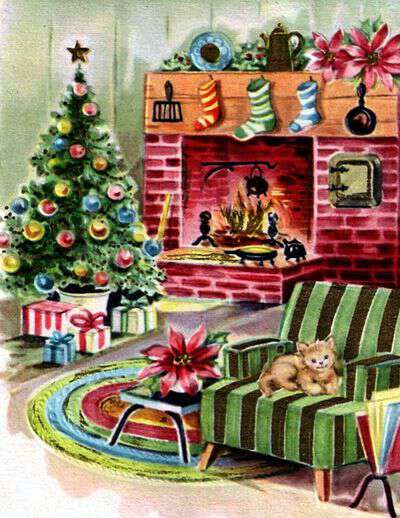 Merry Christmas! I know I'm a day late-but along with our beautiful White Christmas-came about 12 hours of power outage.
Lucky for us-the power went out about 2:00pm yesterday-the gifts had been exchanged and the bellies had been filled.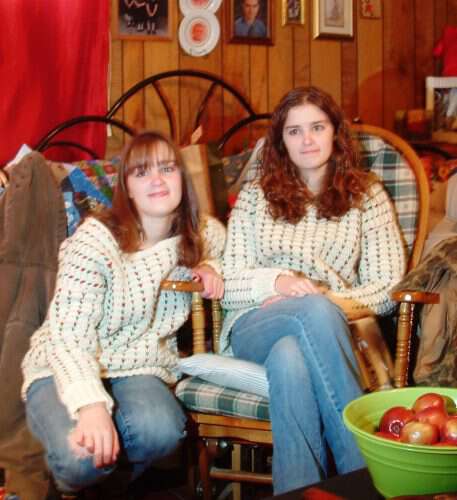 I think Granny knew what was coming-her presents were perfect for the cold, the snow, and the non-electricity day we had. Steve's sweater was different than all the other guys and we teased him that he must be the Grand PooBa since Granny made his sweater a different color.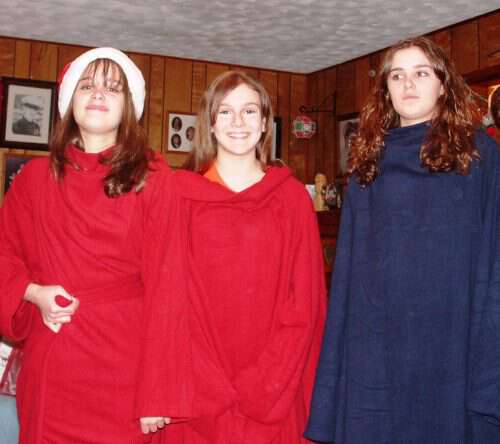 By the end of the day-we had all worn the snuggies.
I hope your Christmas was Merry and Bright too!
Tipper