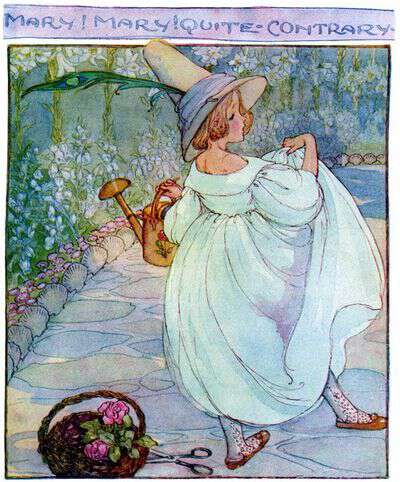 Mary, Mary quite contrary,
How does your garden grow?
With silver bells and cockle-shells,
And pretty maids all in a row.
——————
This is a rhyme I remember from early childhood. My given name is Mary and someone used to say the poem to me…or maybe it was several people who said it to me.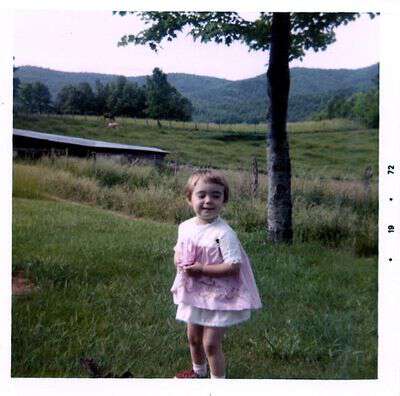 Whenever I hear the rhyme, I envision myself-little Tipper-walking around Big Grandma and Mamaw's flower garden. One of my earliest memories is of being with Mamaw in her garden. I looked down and saw a bumblebee that had landed on the collar of my sweater.
I still remember how its stark bright color stood out on the light yellow yarn. Mamaw noticed something had stopped me in my tracks and then she saw the bee and shooed it away. I think she thought I was afraid of it-but I wasn't. I just somehow realized the loveliness of the bee and the moment of being with Mamaw among her flowers. Since that day the words to the rhyme Mary Mary Quiet Contrary have twined with the memory in my mind.
The book Heavy Words Lightly Thrown The Reason Behind The Rhyme written by Christ Roberts, says the rhyme is indeed about Mary…but which Mary is it? Mary Tudor, Mary Queen of Scots, or even Mary the mother of Jesus. The book gives varying information, showing any of the Marys mentioned would work in the poem. However, the one that makes the best sense to me-is the Mary I remember from childhood-me.
Tipper
*Source: Heavy Words Lightly Thrown The Reason Behind The Rhyme written by Christ Roberts