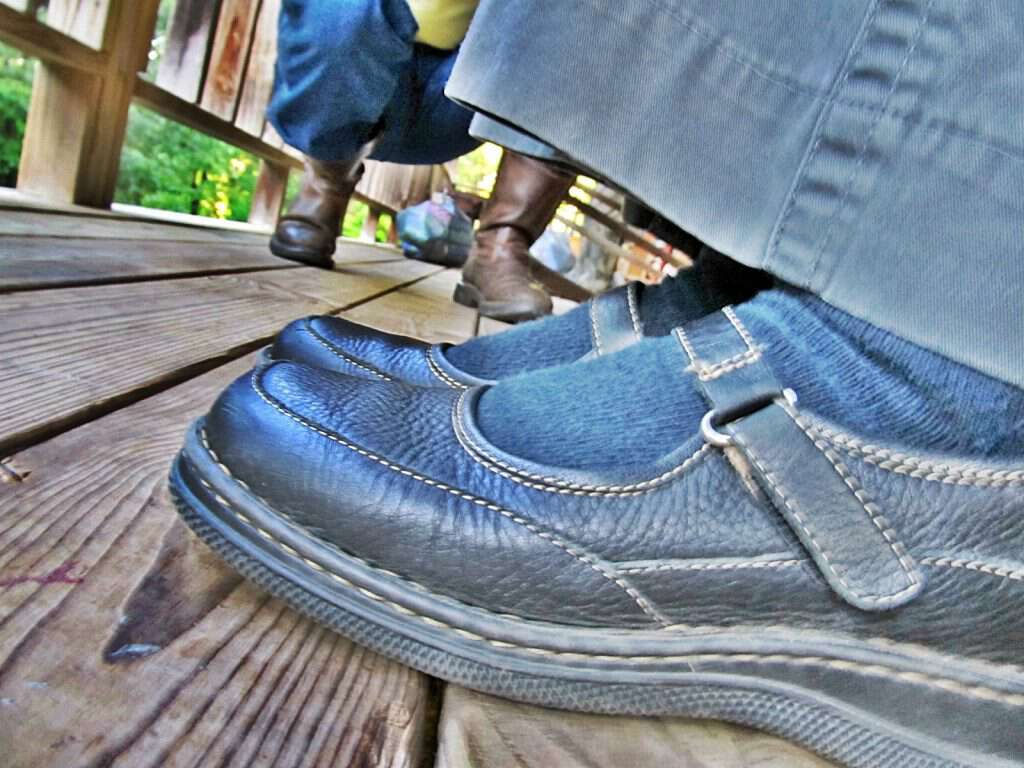 Several months ago Shawna left the follow comment:

I've never heard the expression "light and hitch". What does it mean?
Light and hitch means to sit a while and visit. Here's the definition from the Dictionary of Smoky Mountain English.
light, light and come in, light and hitch, light and set verb, verb phrase To dismount, step down or off, and come into the house. The term became and invitation to stop and pay a visit, whether the person was riding or otherwise.
1895 Edson and Fairchild Tenn Mts 374 Won't you light an' hitch to the post-and-railin'? 1914 Arthur Western Nth Car 266 We invite you to "light" if you are riding or driving. 1929 (in 1952 Mathes Tall Tales 99)"Howdy, doc! How's all?" Brinkley called them from his seat under the wagon bow. "Bout as common, Harrison, Light and blow yer hosses." 1935 Sheppard Cabins in Laurel 156 He greets you with "Light and Hitch!" or "Come in and warm," or Set down and cool off," and urges you to stay for dinner. 1939 Farr Tenn Mt Regions 91 Hello, friend, light and set. 1976 Weals Two Minus An old-timey mountain greeting to a visitor is, "Light and yuns come in." It dates from the time when many travelers rode horseback, and fully spoken the greeting would be "Alight and come in." It is, however, also spoken to visitors who have arrived by walking. 1995 Montgomery Coll. light and set (Cardwell).
---
I've heard light and hitch most of my life, typically said in a teasing manner. I hope to light and hitch with a whole lot of folks this summer and talk with them about their life in Appalachia.
Tipper
Subscribe for FREE and get a daily dose of Appalachia in your inbox