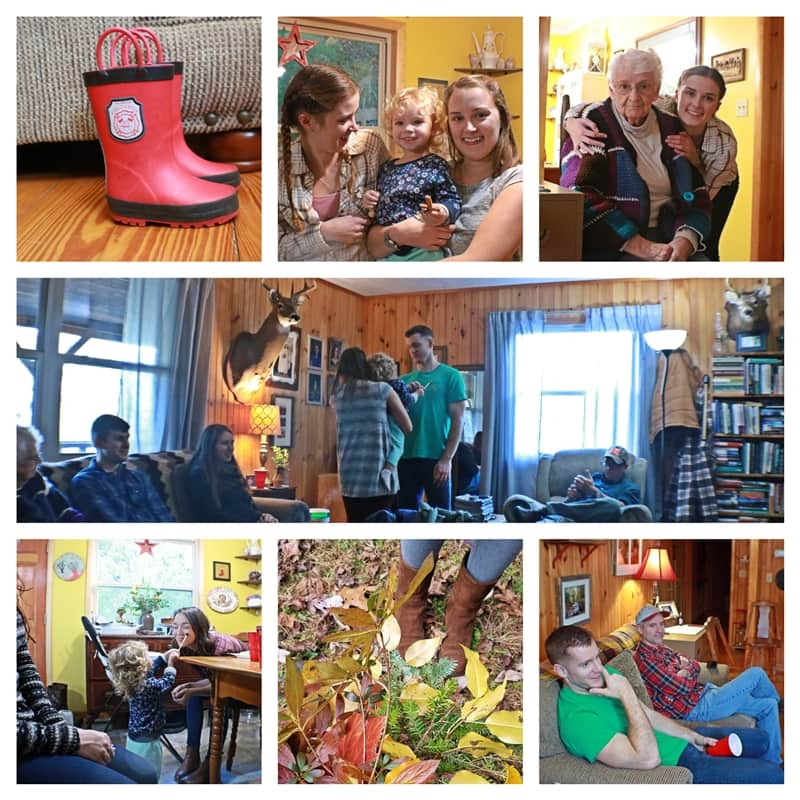 Thanksgiving at the Blind Pig house was especially nice this year. Both nephews and their families were able to make it. For the first time in a good long while we were all together-every last one of us.
Having such a good day of food, family, and fellowship really started my holiday season off to a great start. I so enjoyed the day and I believe every one else did too.
As we set around laughing and talking after we'd eaten I couldn't help but think Pap would be so pleased that we were all together-happy and well!
I was also reminded of the past holidays when it was a given that we'd all be together, back in the days when the kids were all still young and single.
Here'a video from 2014. We'd all invaded Paul's house for some pickin' and grinnin' after the big meal.
I hope you enjoyed the video!
Tipper
Subscribe for FREE and get a daily dose of Appalachia in your inbox