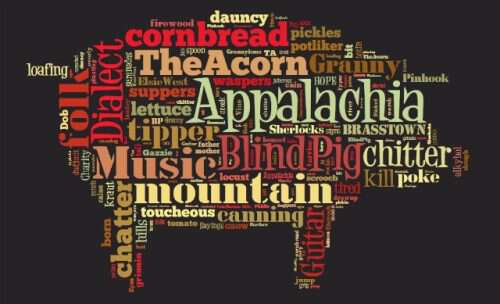 Things still seem a little off on my side of things, but I'm hoping everything looks normal on your side. Be sure to let me know if you notice anything wonky.
While working on the blog I thought of the old saying about getting up backwards.
get up backwards verb phrase To be out of sorts, ill-tempered, having "gotten out of bed the wrong way." Cf backside, outwards.
1941 Hall Coll. Hot Springs NC Me and Blondie got up backwards this morning. (Herman Smith)
Dictionary of Smoky Mountain English
---
I've not necessarily been ill tempered, but I have been out of sorts over the blog. We hit a few bumps in the road with the new hosting and I know that's what caused me to feel like I got up backwards.
I'm always careful about blog backups, but its still a worrisome feeling when you know you're moving 13 years of thoughts, photos, and comments. If I could put it all in boxes and see them being loaded onto the moving truck I'd feel better, but in the online world it's almost like you're moving things you can't see to somewhere you've never been by a conveyance that's difficult to fully understand 🙂
Thank you for hanging in there with me! And again if you notice anything amiss please let me know.
Tipper
Subscribe for FREE and get a daily dose of Appalachia in your inbox