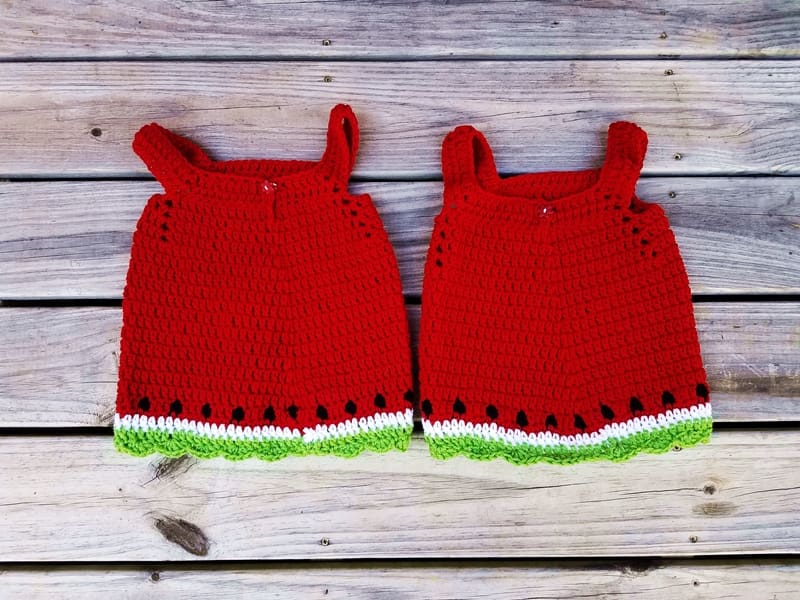 Granny is always looking to the future.
You've heard of girls having hope chests, well when my brothers and I were growing up Granny had a hope chest for each of us. There wasn't really any chest, just things stuffed in a drawer, cabinet, or closet for someday when we had homes of our own.
Granny used to be a big couponer. She'd save up points or stickers to get free stuff. She wouldn't quit until she had four of whatever it was. One for her to keep and one for each of us to have when we were grown.
If she started making something new, like a new quilt design or crocheted item, she'd make us all one of those and put them up for someday.
Once we were all out on our own Granny started putting up for the grandkids.
Ever since her first great grandchild came along Granny's been making little clothes.
Thinking ahead till the time her other grandchildren may bless her with more great grandbabies she makes multiples of each item and puts them up for someday.
The latest dresses she made for Chatter and Chitter to put in their hope chests tugged at my heart strings. The girls are in no hurry to be parents and Granny knows that, yet she made them the same cute watermelon dress she made for her great granddaughters just in case they have a little girl someday—even if she's not here to see it.
Tipper
Subscribe for FREE and get a daily dose of Appalachia in your inbox