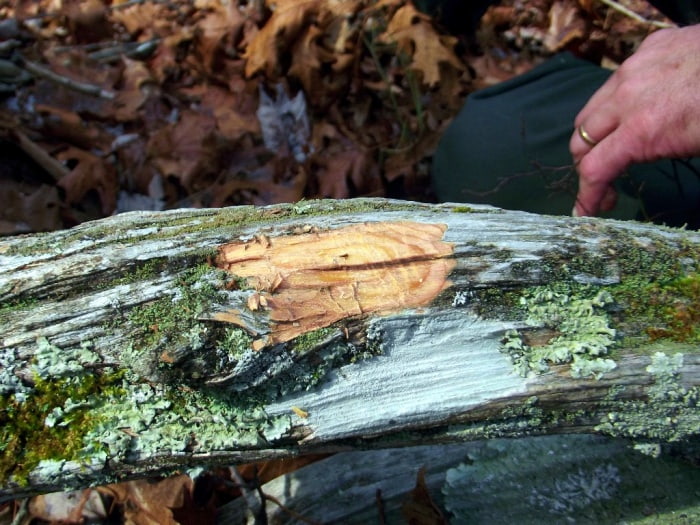 Daddy and mama purchased a piece of ground that was covered in second growth pines. In clearing a house place, daddy pulled up a lot of pines by the roots with his mare, Maude.
The wood he burned, but it created quite a pile of pine stumps which dried over the years into fine, fine kindling as daddy called it.
He would chop off a good sized root and split it into small slender pieces with his double bitted ax. My job was to carry it in the house and drop in a box which sat under the cook stove.
The next morning long before daylight while our rooster and the neighbor's rooster were crowing, he arose and started a fire for mama to cook breakfast. The stump pile has nearly disintegrated now but holds many fond memories; my cousins and I played in and around the stumps many a time. Our hound and Heinz 57 dogs kept snakes and skunks at bay. The free range hens, as they are now called, loved to lay eggs in the stump pile. 
Everything had a purpose on a mountain homestead.
—Gaye Blaine
---
Last night's video: 5 Things About Appalachia.
Tipper
Subscribe for FREE and get a daily dose of Appalachia in your inbox