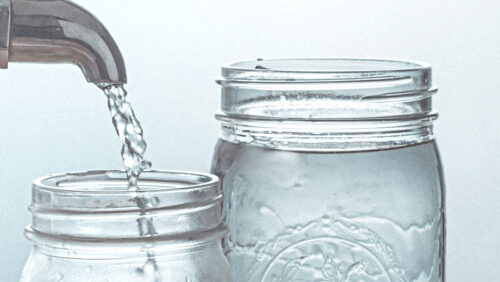 Adam's ale noun Water (as a drink).
1939 Farr TN Mt Regions 89 = water: "I don't drink nothin' but Adam's Ale."
[OED3 Adam's ale n 1643]
—Dictionary of Southern Appalachian English
---
Who knew I've been drinking Adam's Ale my whole life and didn't even know it! I recently noticed the term while flipping through the dictionary looking for something.
I'm a life long water drinker. I literally crave it.
Several years back when I had to give up sweet tea I started drinking water with all my meals too. Other than my daily cup of Postum and an occasional glass of milk, water, or should I say Adam's Ale is all I drink.
Pap was a big water drinker too. He was always telling us that water, and lots of it, was the best thing a person could do for their health. Anytime he felt bad he wanted a big glass of water cause he knew it would help.
When I was growing up I could not go to bed without a glass of water by my bed. I l liked it that much. But it was when I was pregnant with the girls that I experienced those health benefits Pap always told us about.
I had a miserable pregnancy with all sort of issues. I was on complete bed rest from just before the five month mark until I had the girls. Since we lived two hours from my doctor and the hospital where I would deliver they set me up with an at home monitoring system. Pretty high tech for those days.
At a certain time each day I would wear a belt that monitored contraction levels. There was a piece that snapped out of the belt and I had a machine, sort of like a fax machine, to place it in. Once I made the call the machine transmitted the data the belt had recorded and a nurse would call me to let me know how things were going.
Often she would call with the instructions to drink a full tumbler of water (they had given me the cup), wait 30 minutes, and then do the test again.
Every time drinking the water stopped my worrisome contractions.
When researching the history of folks who called Western NC home you'll often find accounts of people who left the mountains to go to the flatlands to work in the mills. Often they quit and came home because they just couldn't abide the water. I think I would have felt the exact same way. Our mountain water is hard to beat.
Tipper
Subscribe for FREE and get a daily dose of Appalachia in your inbox