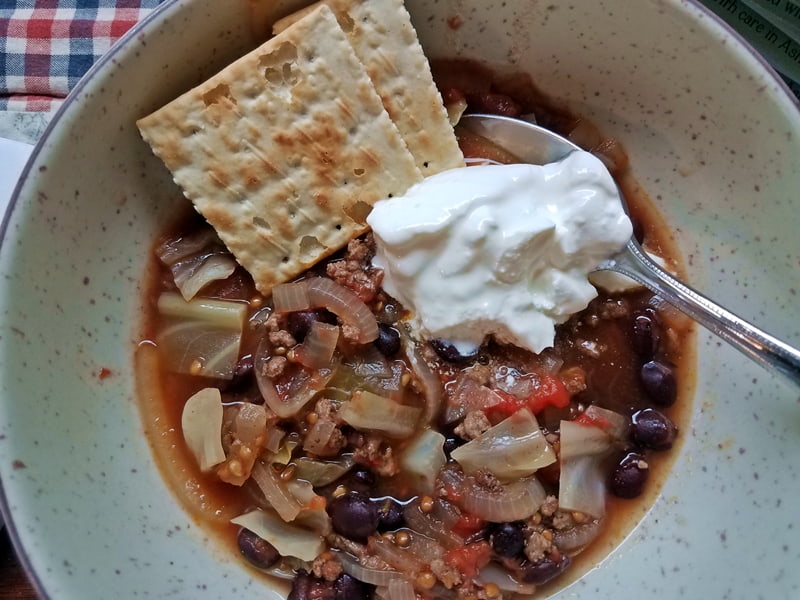 I've been making Cabbage Patch Stew since before I was married.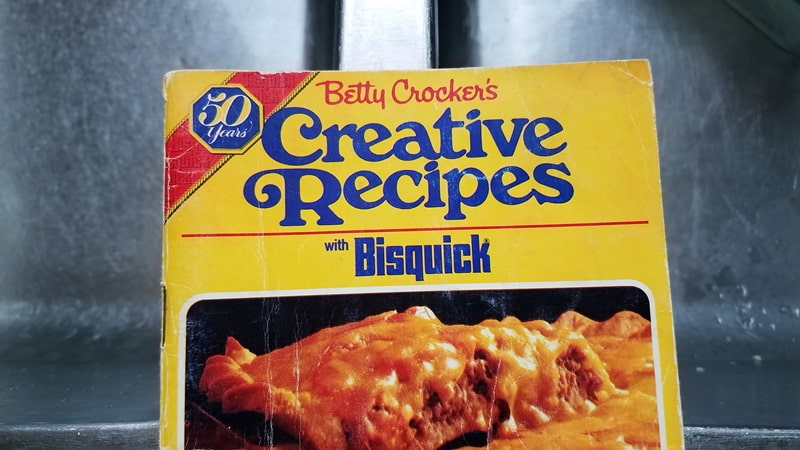 Back in the day Granny was really into cutting coupons, saving box tops, and other money saving grocery things. Every time she earned a free item she kept going till she earned three of the item: one for each of her children's hope chest. Not that we really had a chest 🙂
I can't remember how she won or earned the Bisquick Cookbook but from the moment she brought it home I started using it.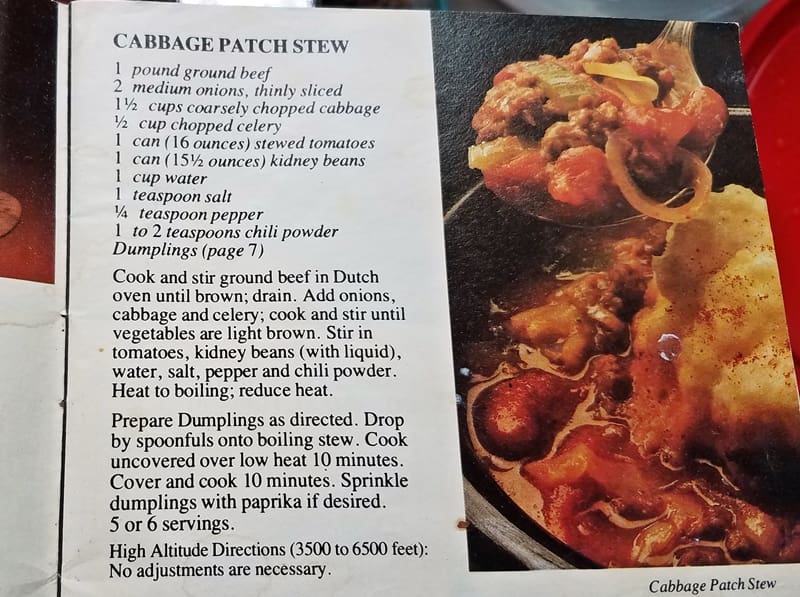 I've always been a fan of cabbage and I'm sure that's what made me try the recipe in the first place. I made dumplings as the recipe suggests the first few times I made the dish back when I still lived with Granny and Pap, but I haven't made them in years. We usually eat the stew with crackers. It's also really good with cornbread. To make the dumplings: mix 2 cups bisquick mix with 2/3 cup milk until soft dough forms. Drop by spoonfuls onto boiling stew and then following directions in recipe.
I also rarely use the celery the recipe calls for. It's just not something I buy on a regular basis.
I prefer using kidney beans, but black beans work as well. I'm sure pintos or great northerns would be good in the stew too.
Tipper
Subscribe for FREE and get a daily dose of Appalachia in your inbox