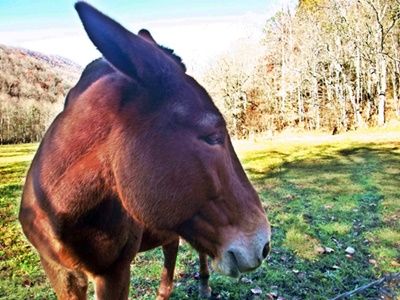 It's time for this month's Appalachian Vocabulary Test.
I'm sharing a few videos to let you hear the words and phrases. To start the videos click on them.
View this post on Instagram
1. Yanway: that way. "I saw him throw the ball over yanway, but we've been a looking for almost a hour and ain't found it yet."
View this post on Instagram
2. Yon: yonder; that way. "They've built a new road up there just past the barn. It goes yon way all the way to the top of the mountain."
View this post on Instagram
3. Yuns: all of you. "Yuns should a knowed better! I can't believe you sit right here and let this happen."
View this post on Instagram
4. Yuns come: come again. "Yuns come as soon as you get the chance, Momma's been a missing you for a good long time."
View this post on Instagram
5. Yieldy: productive land. "I'm telling you that land is yieldy! He grows more in that small patch than most people do in a big garden."
All of this month's words are beyond common to me except yieldy, I've never heard it used.
Hope you'll leave a comment and let me know how you did on the test.
Tipper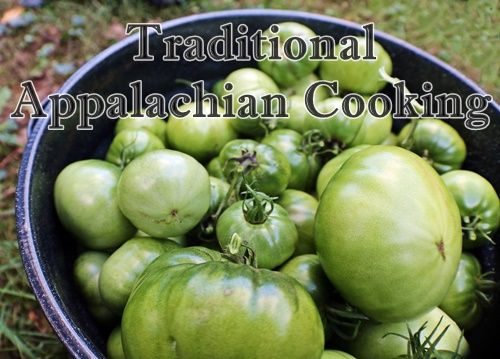 Come cook with me!
MOUNTAIN FLAVORS – TRADITIONAL APPALACHIAN COOKING
Location: John C. Campbell Folk School – Brasstown, NC
Date: Sunday, June 23 – Saturday, June 29, 2019
Instructors: Carolyn Anderson, Tipper Pressley
Experience the traditional Appalachian method of cooking, putting up, and preserving the bounty from nature's garden. Receive hands-on training to make and process a variety of jellies, jams, and pickles for winter eating. You'll also learn the importance of dessert in Appalachian culture and discover how to easily make the fanciest of traditional cakes. Completing this week of cultural foods, a day of bread making will produce biscuits and cornbread. All levels welcome.
Along with all that goodness Carolyn and I have planned a couple of field trips to allow students to see how local folks produce food for their families. The Folk School offers scholarships you can go here to find out more about them. For the rest of the class details go here.
Subscribe for FREE and get a daily dose of Appalachia in your inbox