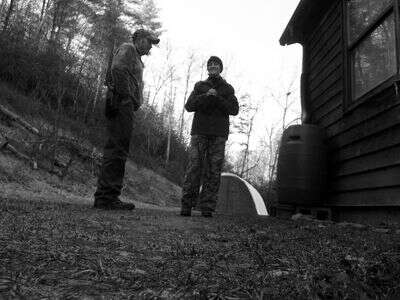 Have you ever been around someone who puts an 'a' before certain words? If you have, you've probably heard phrases like:
I've been a-working at this all day long and ain't got it done yet!
Granny's a-keeping that little girl who lives down the road today.
There was ice on the back porch this morning and as soon as I stepped on it I started a-falling and a-stumbling all over the place.
I've heard folks add an 'a' before words all my life. I would tell you that I don't add the prefix of 'a' to words-but my family has informed me I do. There was a vote taken and it was unanimous. Apparently on a regular basis I say "I'm a-going down to Granny's I'll be back in a little while."
I consulted my Dictionary of Smoky Mountain English to see what it had to say on the subject of adding an 'a' to words. According to the Dictionary using 'a' as a prefix to other words is derived from the Old English preposition an/on.
I'm a-hoping you'll leave me a comment and tell me if using the prefix of 'a' before words is common in your area.
Tipper