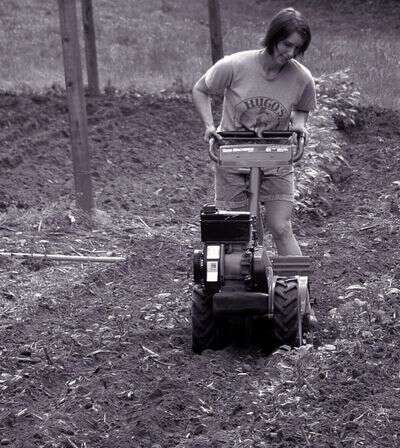 I go at every thing I do like I'm fighting fire. Makes no difference if I'm cooking supper, working in the garden, or doing laundry. I attack each task like there's a man standing at the finish line waving a checkered flag.
I'm not sure if I inherited it from Granny, from Pap, or from both of them. It's a good asset to have most of the time. Working like you're fighting fire allows you to get a lot accomplished in a short amount of time.
But going at every thing like I'm fighting fire means I often rush through something that should be enjoyable just so I can mark it off my list and move on to the next task at hand.
Sometimes in the midst of a chore-I know I need to slow down-I need to take a moment to look around and see what's going on. I need to smell the roses and admire their beauty instead of worrying about how fast I can trim them.
———————–
colorful work sayings:
like fighting fire = completing a chore in a quick manner
fish or cut bait = get to WORK and stop wasting time
work like a dog = hard work
work like a mule = a hard worker
workingest = someone who works more than usual
Tipper
Appalachia Through My Eyes – A series of photographs from my life in Southern Appalachia.