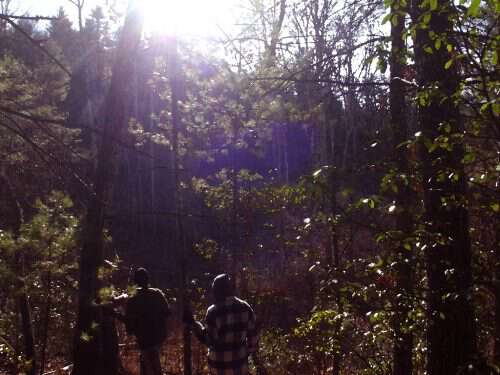 I am dwelling on the mountain Where the golden sunlight gleams O'er a land of wondrous beauty, Far exceeds my fondest dreams, Where the air is pure, ethereal, Laden with the breath of flowers; They are blooming by the fountain, Neath the amaranthine bowers. Is not this the land of Beulah, Blessed blessed land of light, Where the flowers bloom forever, And the sun is always bright?
The first verse of the traditional hymn Is Not This The Land Of Beulah? makes me think of the end of the ridge that runs behind my house. We didn't sing the song much at church-I think the first time I really heard it was from The Isaccs. But that first verse makes me think of the feeling I get when the trail out the ridge descends and I can look out over the area in front of me. Even when I was a little girl-standing on that ridge made me feel like I was looking out at paradise.
Mostly-I feel like that about all of Appalachia-Is Not This The Land Of Beulah?
Tipper
Appalachia Through My Eyes – A series of photographs from my life in Southern Appalachia.