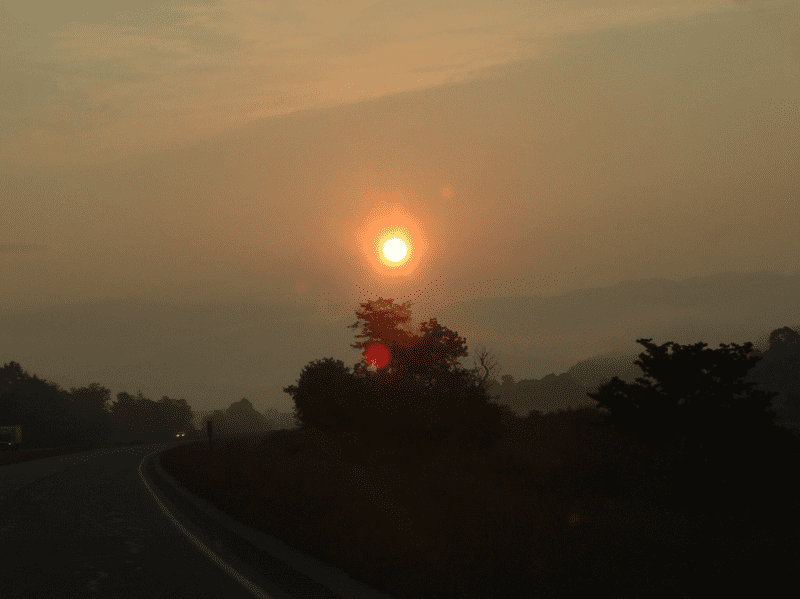 The song Keep On The Sunny Side was made popular by The Carter Family, who used it as their theme song. In 2000 the song experienced a new popularity with the release of the movie "Oh Brother, Where Art Thou?"
The song was written in 1899 by Ada Blenkhorn. According to the website Keep On The Sunny Side, "Blenkhorn was inspired to write the song after caring for an invalid nephew who always wanted to be pushed down the sunny side of the street."
Sometimes when the girls are complaining about the aggravations of life, I drive them crazy reminding them it could be worse. They say "I know Mom I know. But…" and go on complaining about whatever thing that has upset them.
I know where I get the habit of reminding them life could always be worse. I got it from Pap. He always looks on the sunny side of life.
When I was in high school I worked at McDonalds. One night before my shift ended it started snowing. Pap called and said he'd come get me. I insisted I could drive home myself. I wrecked in the snow.
When I called Pap to tell him he'd have to come get me after all, I also told him I was so sorry I should have let him come pick me up in the first place. All Pap said was "You never know if I had come we might have wrecked and someone might have gotten hurt. No one got hurt that's what matters."
Chatter and Chitter are picking up Pap's habit too, even though when I do it, I get on their nerves. I hear them use it on each other, one telling the other "Well it could be worse at least we can walk and at least we have a house to live in."
Pap is a smart man it truly does help to make every effort to keep our minds on the sunny side of life.
I hope you liked the song.
Tipper