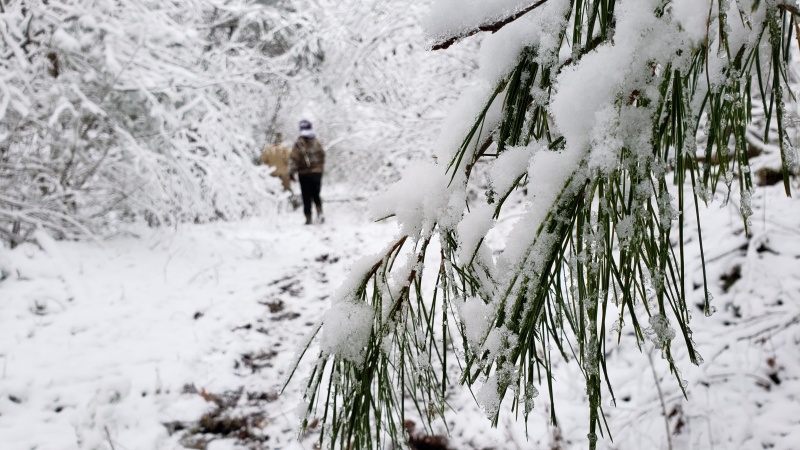 Christmas was strange this year for a lot of folks including us.
We planned to eat together on Christmas day minus Granny and Paul, who are being extra careful, but a possible covid exposure for us caused the whole thing to be canceled which made me pretty bummed.
Miss Cindy had already been around us all week so we did get to enjoy our wonderful Christmas Eve tradition with her. We had a great time like we always do.
Just as we were getting ready to eat a hot bowl of The Deer Hunter's oyster stew we noticed the rain was looking sort of thick.
Before we knew it the snow had covered the ground.
When Miss Cindy was ready to go The Deer Hunter knew there was no getting her little car off our place so he drove her home in his truck. He said it was a hairy ride all the way there and back.
On Christmas morning we woke up to a winter wonderland. Everything was draped in white and there was still snow coming down as we gathered around the tree together.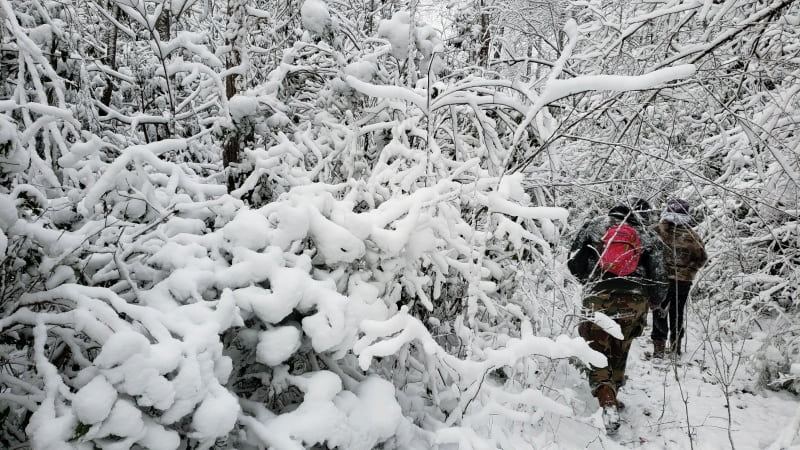 In the afternoon we had a dandy hike up the creek even if it was downright chilly—the temps barely got out of the teens all day.
Even though Miss Cindy's car is stuck at our house and we didn't get to celebrate with her and my family for the first time ever it still turned out to be an extra special Christmas day.
You all know how much I love snow so there's that, and since we live on the north side of the mountain I'll have a yard full of white till at least the first of next week if not longer.
There's also the knowledge that there won't be many more Christmases with the girls at home, before we know it they'll be celebrating on Christmas morning with their own families. The Deer Hunter and I soaked up having them all to ourselves.
And the Christmas gift we are most thankful for is the blessings we've had this year. We've all kept our jobs and we've been healthy during this crazy year of 2020.
Yes it was a good Christmas.
Tipper
Subscribe for FREE and get a daily dose of Appalachia in your inbox