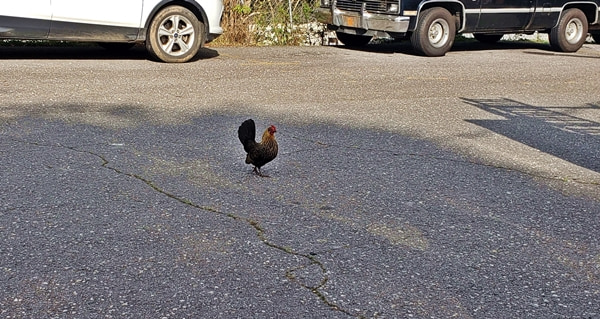 1. The Deer Hunter has been seeing the prettiest little banty hen running around behind one of the county buildings in town. He said it looks healthy, its just unusual to see a chicken in town. Of course people live in town, so I'm assuming the cute hen belongs to someone.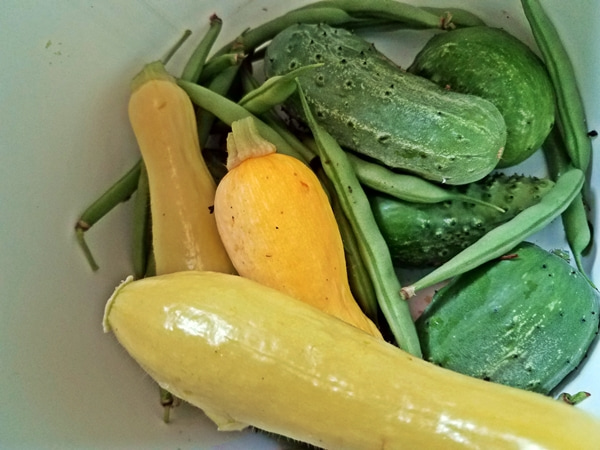 2. The first things from the garden always taste extra special. We've eaten the first cucumbers, squash, and beans and they were all so good.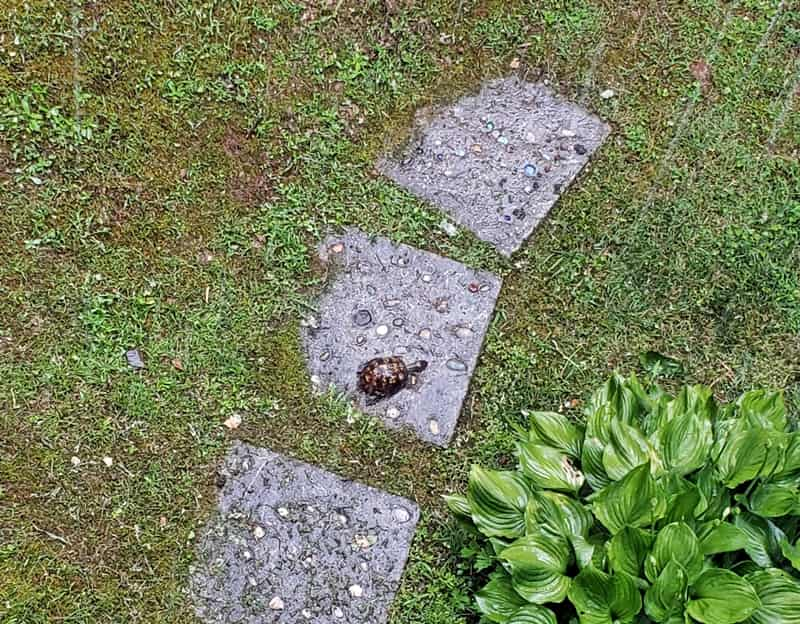 3. We made three stepping stones years ago that lead from under the porch to the steps up to the backyard. The girls wrote their initials in them, pressed their hands, and embedded all sorts of rocks, marbles, and glass pieces. The other day The Deer Hunter saw a terrapin drinking from one of the places the girls had pressed into the wet concrete so many years ago.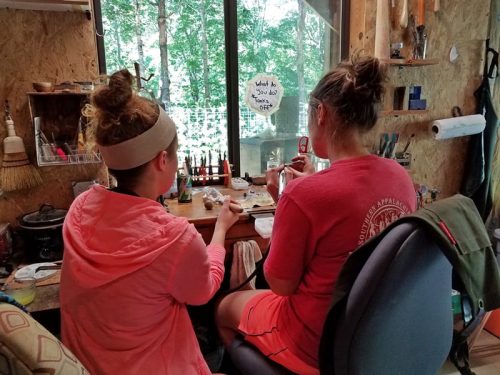 4. Some very exciting things have been happening in the Stamey Creek Creations workshop lately. Even with all the excitement Chitter found time to teach her sister how to make her own necklace.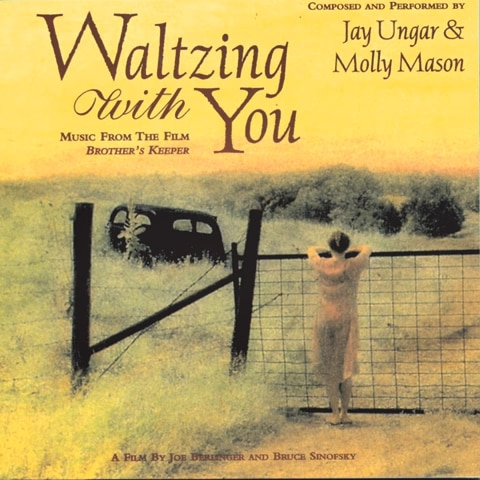 5. I love Jay Ungar and Molly Mason's music. My favorite original tune they play is "Fiddler's Elbow." You can hear it here. We had quite the honor last week when David Kaynor sent us a video of Jay and Molly playing a tune he wrote and named "Corie" after Chatter.
Tipper
Subscribe for FREE and get a daily dose of Appalachia in your inbox