Today's post was written by Paul.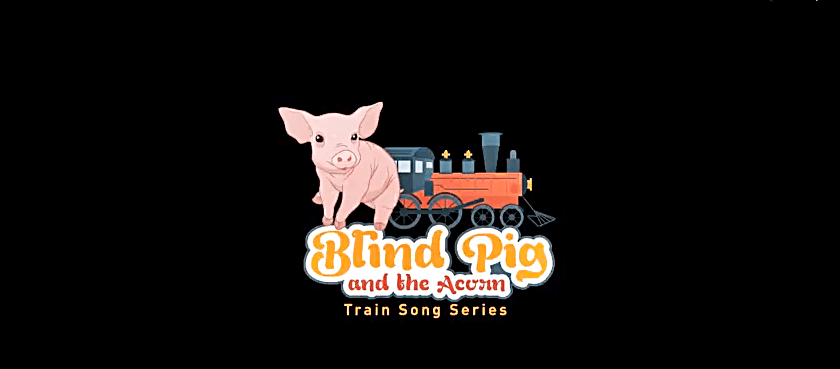 For train song #2 in this year's series, I teamed up with Corie from the Pressley Girls.
Unfortunately, one of the downsides of doing one take only is that sometimes, the camera or video quality can leave something to be desired. This time, it's pretty clear what that something is. I didn't have a tri-pod with me, so I set the camera in Corie's bookshelf. Apparently, as I stepped away, the camera turned slightly, leaving Corie out of frame. I apologize about this. To make up for it, I'll be sure to do another one with Corie before we finish the series, and she'll be fully visible in that one!
There were a few times when we didn't have our chords patterned correctly with each other, but overall, I think we did the song justice. I won't say a lot about the song here because I said plenty in the video itself.
Below, you'll find links to the associated videos mentioned, and below that, you'll find the lyrics. Turns out that there are quite a few versions of the Gibson Brothers doing the song on YouTube, including several live versions that you might enjoy. When I watched a few of them, I was further impressed by the guitar work in that he never played it the same way twice, showing that he plays with a lot of variety. Of course, their vocals are great too, and that's what drew Pap to their music.
https://www.youtube.com/watch?v=itRk2…
https://www.youtube.com/watch?v=EnpHX…
https://www.youtube.com/watch?v=O2TiU…
https://www.youtube.com/watch?v=xZIPh…
The eastbound train was crowded one cold December day.
A conductor called for tickets in the old-time fashioned way.
A little girl sat in silence, her hair fine as gold.
She said, "I have no ticket," and then her story told:
"My father, he's in prison. He's lost his sight, they say.
I'm going for his pardon this cold December day.
The conductor could not answer. He could not make reply,
His shaking, rough hands wiping the tear drops from his eyes.
He said, "God bless you, little one. Just stay right where you are.
You'll never need a ticket while I am on this car."
Thanks for watching! We hope you tune in next week for another train song. 🙂
Paul
Blind Pig & The Acorn Music