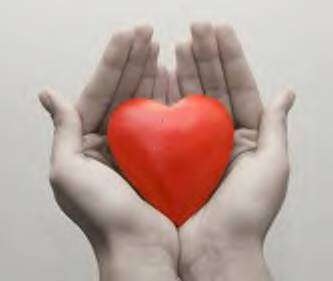 I'm sending a great big THANK YOU out to all the acorns who commented in the month of March. You've journeyed with me as I recovered from the flu, planted part of my garden, celebrated the release of Paul's cd and my Carolina Crafting Episode, bemoaned the unemployment rate in my county, went to Kentucky to see the girls clog, and choked out the Whippoorwills. You've left insightful, encouraging, and thoughtful comments all along the way!
Granny Sue,  Sandy Carlson, Rick M., Betty Cloer Wallace, Louise, Farmchick, Cathy, Becky, wkf, Janet, Mary's Writing Nook, Renna, Paula, JoLyn, Kathleen, Amy, Trisha Too, Carolyn A., Just Jackie, The Texican, Patty Hall, Julie at Elisharose, Miss Cindy, Mary , Dejoni, Debbie, TennZen, Applie, Brenda Kay Ledford, Apple, Sheila Bergeron, Mark, Osagebluff Quilter, Dee from Tennessee, Marlene, Ana, Kim Campbell, Terry, Matthew Burns, GrannyPam, Susan, Teresa, Vera, Warren, Threecollie, Helen G., Nancy Simpson, Sara, Razor Family Farms, Lanny, Stacey, The Fishing Guy, Kristi, Mary Traveling Hammer, Denese, Petra Michelle, Egghead, SolsticeDreamer, Lisa, David Templeton, Jennifer in OR, City Mouse, Noble Pig, Finnishwahine, Brit, Brenda S 'Okie in Colorado', Dana, Teresa Atkinson, Shirley, Twosquaremeals, Marlene Affeld, Jenny-Jenny, Marlene, Greta Koehl, Mary Life In a Cordwood Cabin, Tracy, Tammy, Christina, Jeanne Habing, Farmchick Paula, Nancy M., Sablesand, Julie, David "Sumoflam" Kravetz, Holly, Bonnye, Bill West, Sarah, Julie Curtis, Pamela, The Appalachinist, Kathryn, Janet Iles, Carol Roy, Kate, Lori, The Tile Lady, Kerrie Kerns, Jenny, Yolanda, Lisa, Farm Fresh Jessica, Boutique De Laine, and Ellouise Story.
Now for the Spread the Love winner for March-
Brit wins "Standing Knee Deep In Love" a folk art painting by me! Standing in love is something Brit does everyday-so I hope she likes the painting.
Again-thank you all for another great month here at the Blind Pig & The Acorn-don't forget click on a commenter's name and go for a visit-you'll be glad you!
Tipper