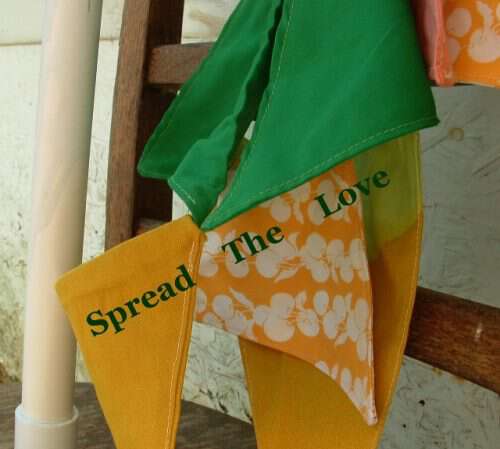 Time to Spread the Love for the month of June. I'm sending a great big THANK YOU to each person who took the time to comment during the month of June-your insight and experiences truly do make the Blind Pig a better place to visit.
Janet, Just Jackie, Julie at Elisharose, Miss Cindy, Brenda Kay Ledford, Osagebluff Quilter, Terry, Warren, Lanny, The Fishing Guy, Petra Michelle, David Templeton, Nancy M., Glenda, Fencepost, Rick's Whitetail Woods, Mary Life In A Cordwood Cabin, Paul Saltcreek, B. Ruth, Vicki Lane, Eva Nell Mull Wike, Ph.D., Sarah, Wanda, Stacey South Western PA, Lynn Legge, Pat in East TN, Jen,  Sandra, Sheryl Paul, Kenneth M. Roper, Anastasia, Mike McLain, Greta Koehel , Nancy Simpson, Kenneth O Hoffman, Mamabug, Kat, Lonnie Dockery, Canned Quilter, Kathryn Magendie, Jim Casada, Don Casada, Charline, Vera Guthrie, Garland Davis, Dilli, Larry Proffitt, Granny Pam , Bradley, Uncle Al, Dee from TN, Rooney Floyd, Martina, Teresa, Cheryl Soehl, Patty Hall, Rachel Sliding Through Life, Luann, Ethel, Sheila Bergeron, My Carolina Kitchen, Clint, Jennifer In OR, Melissa P Misplaced Southerner, Wanda Devers, Bill Dotson, Donna W, Sandy Carlson, Janet Pressley, PinnacleCreek, Phyllis Salmons, Nancy A Rural Journal , Judith, Suzi Phillips, Debby Brown, RB, Pointless Picks, Dale Anderson, Jo, Helen G, Lise, John Dilbeck , Joe Mode, Mary Shipman, Shirla, downthelanegirl, Brian Blake, Glynda, Sue Crane, Lisa At 2 Bears Farm, Mary Jane Plemmons, Gary Powell, Ed Myers, Alica At Happily Married To The Cows, Dolores, Caro, Grandpa Ken, Delores (Rusty) Ellis, Barb Johnson, Sassy, Barb, Jeff, Baking Barb, Sherie Rowe, Rose C., Charlotte, Mary Rutherford, Mama Crow, Benny Watt Terry, John, Granny Sal, Donna Frano, Douglas Lamb, Kim Haynes, Fubleduck, Georgie, Rhonda, Ceila Miles, Juana, Elizabeth K, Kent Lockman, Susie Swanson, Sherry Whitaker, D, Ron Corley, Elithea, Jerry M., Sandy Kalvaitis, Rhonda Haslam, Grannis Little Corner, KGL, Carol Isler, Jenny-Jenny, Kritter Keeper, Ethelene Dyer Jones, Glenn, Hope Creasman, Nicole Ross, Cee, Richard Moore, Old Rose, Bob Dalsemer, Hunter and Martha Comstock, Wayne Newton, Jeanna M., Laurie, Granny Sue, Kristina In TN, Carol, Ron Banks, Martha M., NCMountainWoman, Rick Morton, Paula, Sandy Barnett, Wendy Row, Laura K., Brett Hackney, Janice MacDaniels, B. Mosteller, Shirley Owens, Paula Rhodarmer, Shirley Denton, George Long, Coffee Muses, Ron Creager, Gerald, Tea4Too, Dorothy Sanderson, Susan Kinkki, Em, Bonnie Tibbals, Bonnie Pence, John Trout, BG, Debora Kerr, Judy Smith, Dana, Judy, Nancy Wigmore, Sharon, Sanday Sarafian, Mary Lou McKillip, Bette, and Marci.
June's giveaway is a scrapbooked journal made by me. And the winner is…Phyllis Salmons! Hope you enjoy the journal Phyllis-I'm betting you've got some great ideas-and stories to jot down inside it.
Don't forget to click on a commenter's name above (the ones in orange have a website) and go for a visit-I know you'll be glad you did.
Tipper
p.s-I'd also like to thank all the Blind Pig readers who came out to our show last night-you rock : )