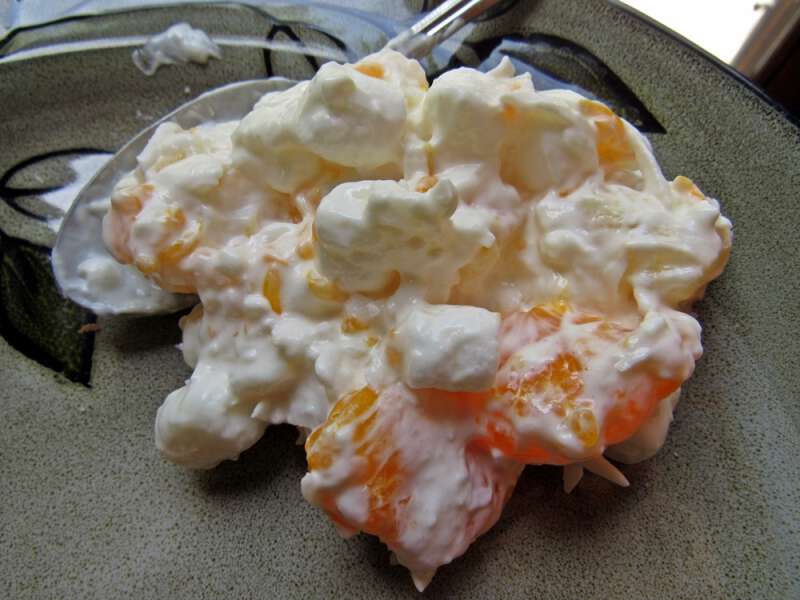 Larry was a friend of Miss Cindy's. He gave me the name for the Blind Pig and The Acorn and he gave me the recipe for this fruit salad.
It's basically a recipe for Ambrosia, a recipe many folks associate with Christmas, but it's the perfect dessert for hot summer days.
Larry's Fruit Salad
2 cans pineapple chunks
1 can mandarin oranges
1 pint sour cream
1/4 bag sweetened shredded coconut
1/3 to 1/2 bag miniature marshmallows
optional – 1 cup of nuts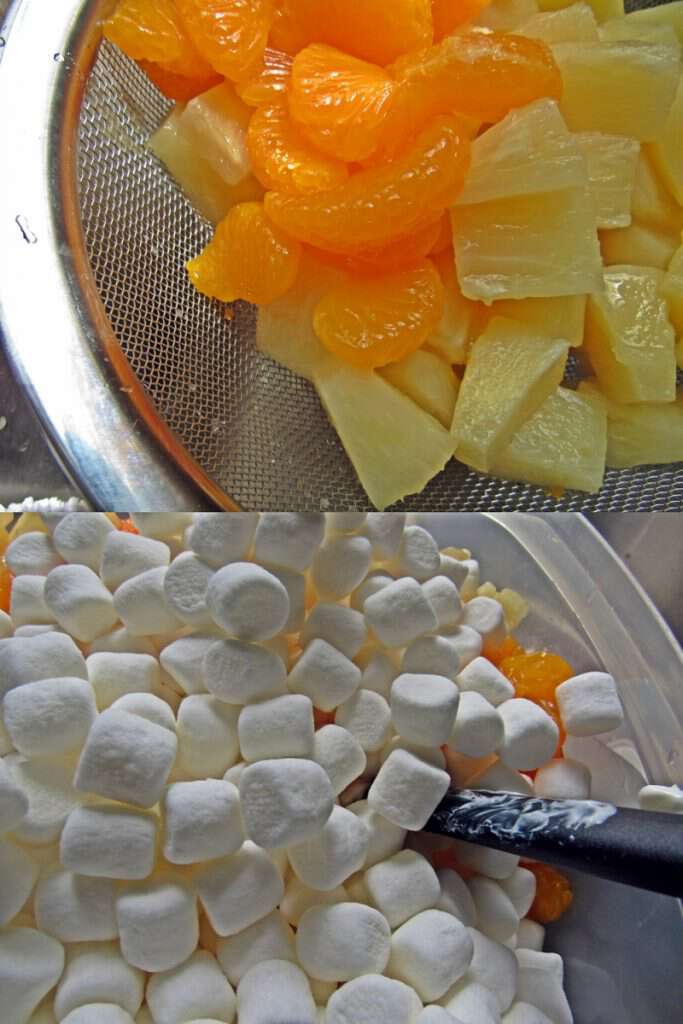 Drain fruit.
Mix fruit and all other ingredients together and let chill overnight or as long as you can wait to taste it!
Tipper