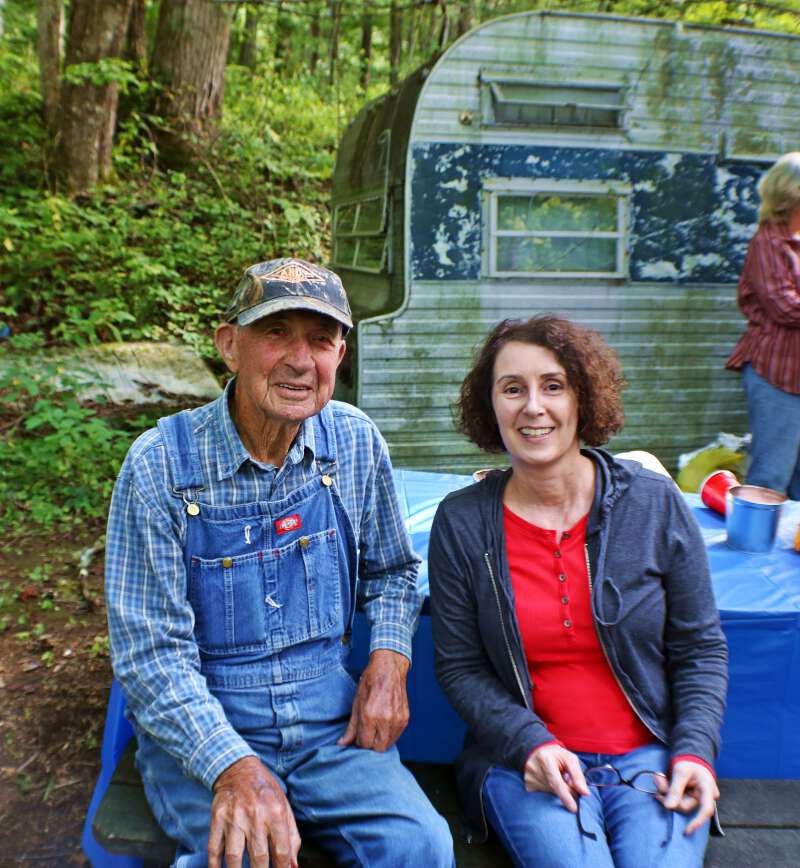 Alvin and Tipper – September 2017
A few days back I had the great good fortune to spend a little time with Albert Yonce. Albert is 95 years young and as you can see from the photo he's still spry as a young man. I can assure you he's pretty charming too.
Albert told me he came from a family of long livers. He said his daddy lived to be 92 because he just couldn't find a good place to quit along the way.
Albert said his daddy was a logger and he moved the family all over Long Branch until he finally moved them to Junalusk'ie and the children told him they weren't moving again! His daddy was also an old time Baptist preacher who quoted long passages from the Bible right up until his death.
Albert's family is famous for another thing besides longevity – growing Yonce Beans. If you missed my post about Yonce Beans you can go here to read it.
After that first year of growing the Yonce Bean we fell in love with it. We grew two plantings of the bean this year. The first planting produced at least four good pickings. The second planting didn't do as good and we only got one picking from them because it was during the driest part of the summer.
Alvin told me his grandpa was the first to have the bean seed that he knew of.
Five generations later, the family is still planting the Yonce Bean and saving the seed from year to year. And if you hadn't already guessed, Alvin is still growing the Yonce Bean and saving the seed for next year too.
Tipper