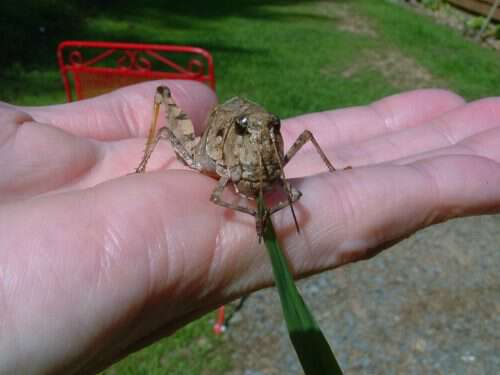 During the summer it's hard to walk through the yard without flushing out grasshoppers. I found the one above in a 5 gallon bucket-he was missing a leg-but other than that seemed to be in good condition.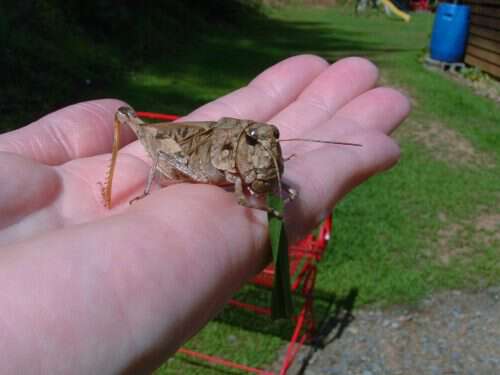 I couldn't resist seeing if he was hungry. When I was little I liked to catch grasshoppers and feed them blades of grass.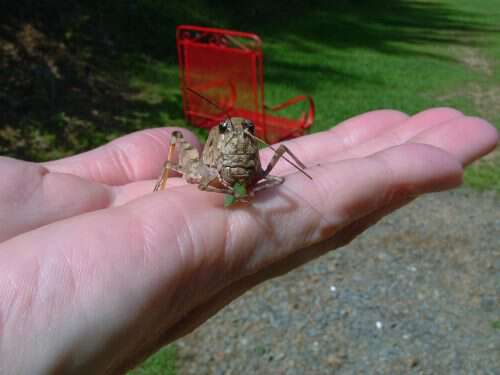 He made short work of the grass. This summer my mind has been on grasshoppers a lot. You see-at one time-I was Queen of the Grasshoppers.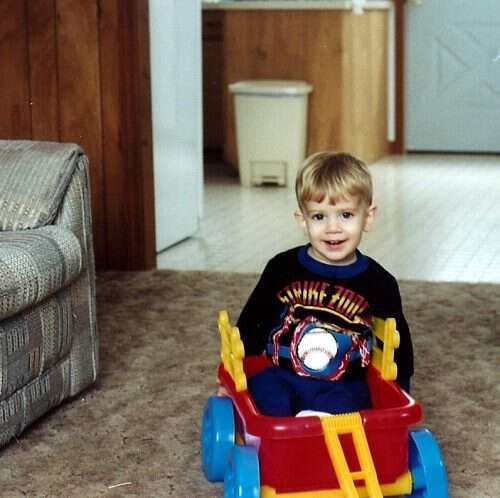 Well at least I was to this guy. He was Pap and Granny's first grandchild. He made me an Aunt for the first time. Actually, in his eyes I was Auntie Titter the Grasshopper Queen-and that made me feel like the world was indeed a wonderful place.
I'm not sure if I was the first person who taught him about grasshoppers-how you could feed them grass-how you could let one hop from arm to arm if you were quick-how sometimes grasshoppers spit tobacco juice on the tips of your fingers. But I do know, once he became obsessed with catching grasshoppers I was his go to person-cause Auntie Titter the Grasshopper Queen could catch grasshoppers like no one else.
Just a short month from now he'll be heading for the Campus of Yale where he'll step into the world of adulthood. I just hope he never forgets the Grasshopper Queen-cause I know I won't.
Ever feed a grasshopper?
Tipper
p.s. If you want to learn how to make Grasshopper Chairs-go here.