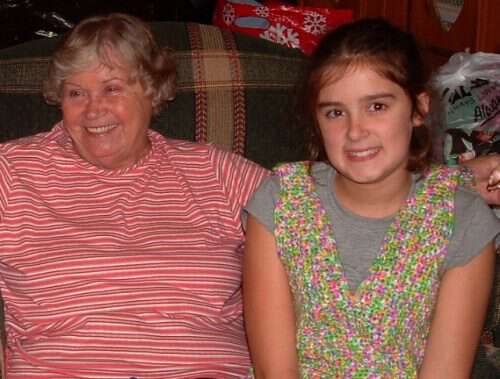 This is my Aunt Hazel sitting with Chatter. She is my Papaw's baby sister. When their Mother, Dora, died Hazel was only 8 months old. My Papaw was about 12 years old. I've heard the story of how Papaw fed his baby sister oatmeal after their mother died at least a dozen times, but I never tire of hearing it. Thinking of a 12 year old boy feeding his sister oatmeal because their mother died of consumption at age 37 is a story that sticks with you.
The lady below is their Mother, Dora.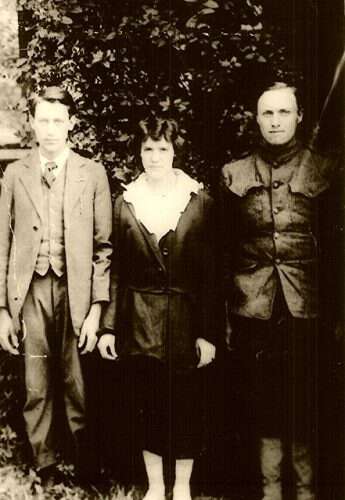 I ask Aunt Hazel what she recalled about the Easters of her childhood. "First of all" she said "when I was a child it was called Resurrection Day not Easter". She went on to share memories of two Resurrection Days with me.
The first was when she was 6 years old. She was living with her father and his new family. No one had many eggs to hide. Since eggs were hard to come by Hazel said "it was understood that you found the same amount of eggs that you brought to hide". She remembered being at church with her Sunday School teacher sitting on a rock while she taught the class before the egg hunt. Although it has been updated over the years, the church from her memory is still used today.
The other Easter memory she shared with me took place when she was 8 years old. She had moved to Asheville to live with one of her older brothers. Aunt Hazel said it was like moving to the land of plenty. She left a home where she had too little and moved to one where she had an abundance. She said she would always remember she got her first pair of black and white loafers, her first Easter basket with a bunny and candy. Her brother also shared precious memories of their Mother with her. He told Hazel that when he was a small child their mother used onion peels and poke berries to dye eggs for Easter.
Although the tone of her memories are decidedly different, Aunt Hazel said "I value both of them the same, the hard times of life make you who you are".
Happy Resurrection Day.
Tipper
This post was originally published here on the Blind Pig in March 2008.