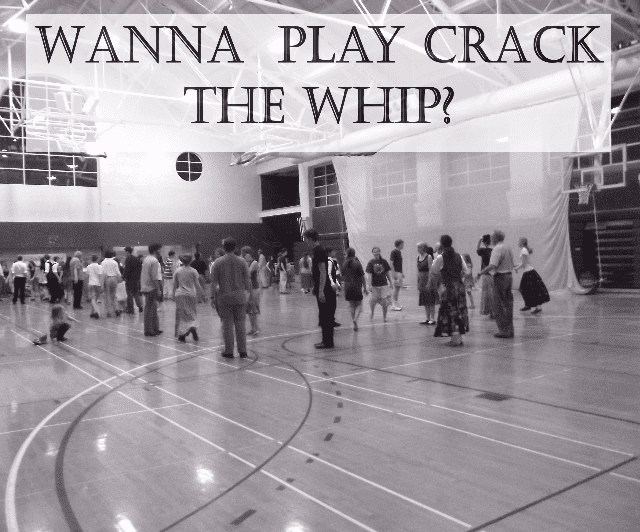 Ed Ammons left the following comment on one of the recent game posts:
We used to play a game where a line of kids would hold hands and the run in a circle. The first kid would just spin around the next would run around him. The third around him and so on. The farther out in the line the faster you had to run. If the kid in the middle was strong enough and the line held, the kid on the end would be moving so fast that he would go flying off. Then the next kid until only the kid in the middle was left. I don't remember what we called the game but it was actually fun.
I looked in my Foxfire 6 Book and found the game I think Ed is talking about Cracking the Whip. This is what the book had to say about the game:
Cracking the Whip

Ernest Franklin: Everyone would join hands and form a long line with the biggest man in front as the anchorman, and the smallest man on the end. Then we'd run together in a curved line and at some point the anchorman would stop and the rest of the line would keep going around in a curve just like cracking a whip. If you went fast enough, that little one on the end would almost be airborne when he came around.
Sounds like fun especially for the person on the tail end of the line-that's the spot I would have wanted. Have you ever played crack the whip?
Tipper
*Source Foxfire 6