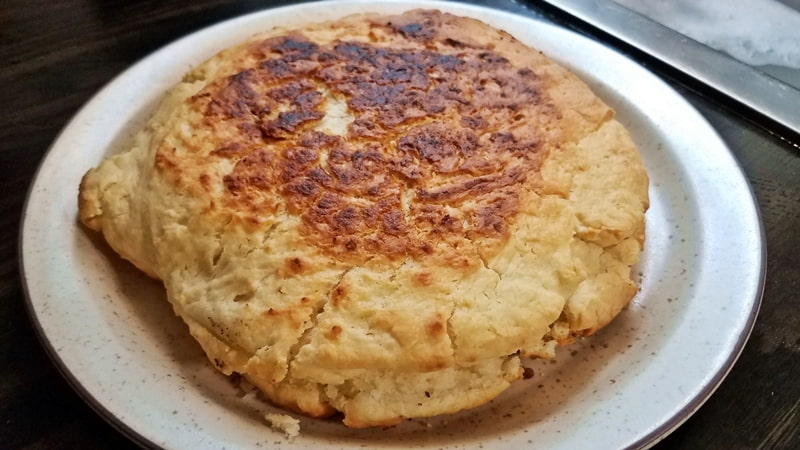 Over the weekend The Deer Hunter decided he wanted to try his hand at making bread on the wood stove. We looked up several bread recipes, but wanting to experience instant gratification, The Deer Hunter decided to make biscuit bread instead.
He used the same recipe I use to make biscuits.
After placing the batter in a cast iron dutch oven he added coals from the inside of the stove to the top of the dutch oven. He let the bread cook for about 40 minutes and then flipped it over to brown the top.
The bread got a little too done on the bottom, but the rest of it was so good! He had a big piece with butter and honey harvested by one of his friends and I had a big piece with butter and sorghum syrup that was made by a family over in Robbinsville. Good eating for sure!
A quick google will turn up all sorts of information about cooking on a wood stove. We hope to continue our pursuit of wood stove bread along with other dishes. If you've got any tips we'd love to hear them!
Tipper
Subscribe for FREE and get a daily dose of Appalachia in your inbox