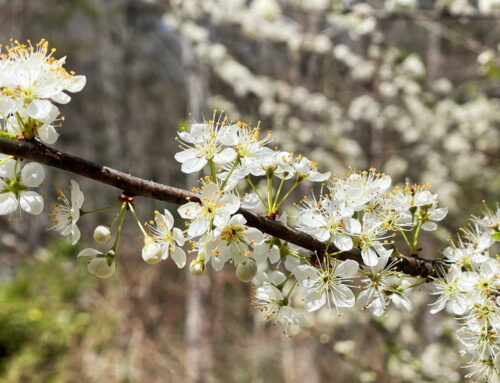 It's time for this month's Appalachian Vocabulary Test.
I'm sharing a few videos to let you hear the words and phrases. To start the videos click on them.
1. Adam's needle: yucca plant. "You'll usually see Adam's needle a blooming in May after the weather warms ups."
2. Addle-pated: same as addled (confused, dazed, mentally weak). "I swear after I fell off that ladder and hit my head I walked around addle-pated for days."
3. A-front: in front of. "I'll walk a-front of you and that way when they see you they'll be really surprised!"
4. Atter: after. "Atter while we're going to head down to mommas to eat some ramps and taters. Yuns are welcome to come along there'll be plenty to go around."
5. A-holt: hold. "Oncet I took a-holt of the front and pulled we were able to get him out of the ditch."
While I've heard all this month's words used in my area of Appalachia, atter is probably the most common. And you're much likelier to hear addled than addle-pated.
Hope you'll leave a comment and let me know how you did on the test!
Last night's video: My Favorite OLD Cast Iron Pieces – (Favorite things to Use in the Kitchen – Part 2).
Tipper
Subscribe for FREE and get a daily dose of Appalachia in your inbox